Evacuated Houston jail inmates returning to local prisons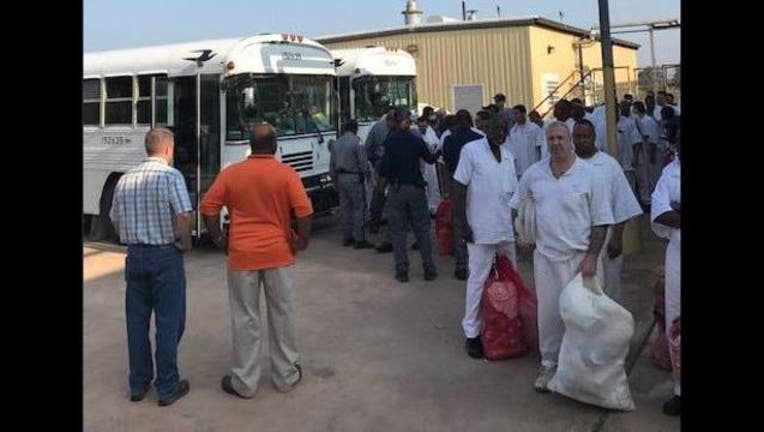 article
HOUSTON, Texas (KRIV / AP) - The Texas Department of Criminal Justice says about 1,400 inmates who were evacuated from Houston-area prisons affected by flooding are heading back to the lockups.
MOBILE USERS - CLICK HERE FOR TWEET.
The Jester 3 and Vance Unit prisons are near Richmond, about 30 miles (50 kilometers) southwest of Houston and in an area flooded by the Brazos River.
MOBILE USERS - CLICK HERE FOR TWEET.
4,500 inmates removed from three other prisons farther south along the Brazos River remain in other prisons in East Texas.
Prison agency spokesman Jason Clark says officials are continuing to assess the flood situation at the Ramsey, Stringfellow and Terrell Units near Rosharon in Brazoria County.