Teague Leads Hawks to First Win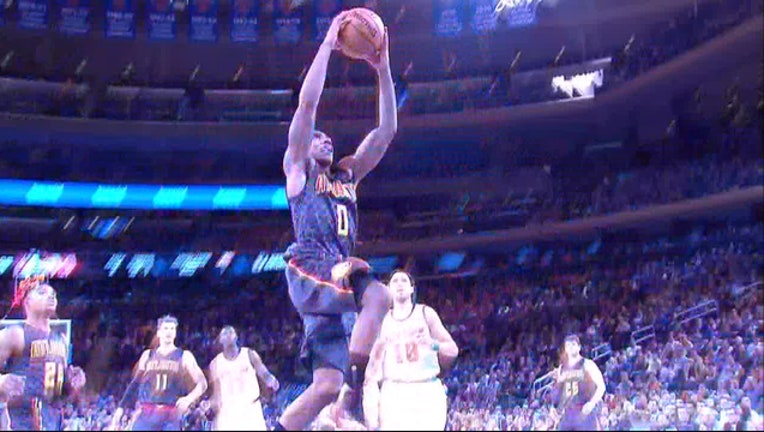 article
NEW YORK (AP) - Jeff Teague scored 23 points, Al Horford added 21 and the Atlanta Hawks beat the New York Knicks 112-101 on Thursday night for their first victory of the season.
Looking more like the team that won 60 games last season and had the best record in the Eastern Conference than the one that was beaten badly at home in its opener, the Hawks shot 51 percent from the field.
Kyle Korver had 15 points and Paul Millsap added 11 points and 11 rebounds for Atlanta.
Carmelo Anthony scored 25 points and was 10 for 27 from the field in his second straight poor shooting game to open the season. Robin Lopez finished with 18 points