Hawks overwhelm Celtics, move to 2nd round with 104-92 win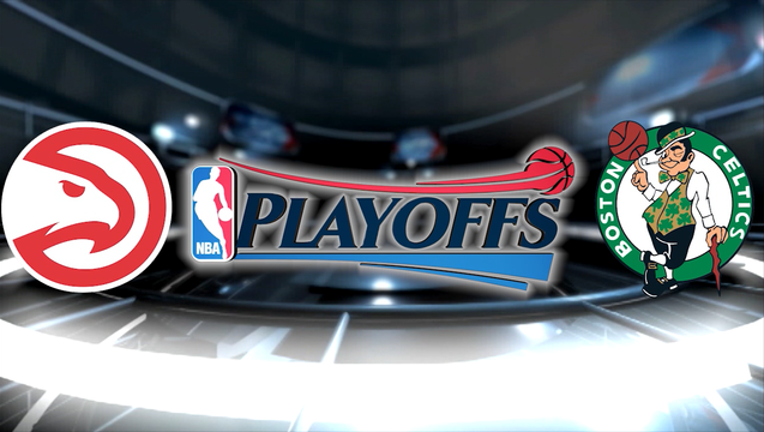 article
BOSTON (AP) — The Atlanta Hawks had their best regular season in franchise history spoiled last year by a dismal showing against Cleveland in the Eastern Conference finals.
They will get another shot at the Cavaliers in the second round of the NBA playoffs.
Paul Millsap had 17 points and eight rebounds, and the Hawks advanced to the second round with a 104-92 Game 6 victory over the Boston Celtics on Thursday night.
Al Horford and Kent Bazemore each added 15 points for the Hawks, who earned their first playoff series win over Boston since the St. Louis Hawks beat the Celtics in the 1958 Finals.
"Good to finally beat them," said Hawks point guard Jeff Teague, who was on Atlanta's 2012 team that lost to Boston in the first round. "It feels good."
The Hawks open the second round on Monday at Cleveland.
The Celtics' last three playoff appearances have ended in first-round exits.
Coming off a 27-point win in Game 5, the Hawks took advantage of poor shooting by Boston on Thursday, building as much as a 28-point lead.
Atlanta blew the game open with a 39-point third quarter in which it shot 74 percent from the field.
"I think we learned from before with this team that no lead is safe," Horford said. "To start the third it was important for us to get off to a good start and just keep attacking and have that mentality of keep attacking play after play.
"I felt we did that consistently in the third and that was the big difference."
The Celtics shot just 36 percent for the game. They made a final charge to get as close as 10 points, but Atlanta was able to close it out.
Isaiah Thomas led Boston with 25 points and 10 assists, but most of that came in the second half during the comeback effort after being bottled up early.
"We just wore them down," Teague said. "We tried to make other players beat us. He (Thomas) is a one-man wrecking crew. They have other good players over there, but everybody feeds off him."
Jae Crowder added 15 points for Boston, but it wasn't enough to turn around the second straight game underlined by their inconsistencies.
For most of the game, the Hawks simply benefited from Boston's struggles.
The Celtics played most of the second half with Crowder battling foul trouble.
He went to the bench after picking up his fourth foul with 11:21 left in third quarter. Coach Brad Stevens rolled dice and re-inserted him, only for Crowder to be called for his fifth foul with 8:13 to play.
Crowder fouled out with 3 minutes to play.
But most of the damage was done much earlier.
There was lots of energy inside TD Garden from the home fans at tipoff, and Boston did a decent job of matching it on the defensive end, forcing four early turnovers.
The offensive end was another story. The Celtics started game by connecting on just four of its first 18 field goal attempts and shot 28 percent in the first half.
It let the Hawks get a little separation with Boston managing only four points in the first 6 minutes of second quarter.
"I think we should give the Hawks credit. They're better right now," Stevens said. "It pains me to say that, it's a sour ending. But they just proved it over six games. That's just kind of how my world works. There's a scoreboard and if you're on the losing end then you're not as good as the other team."
TIP-INS
Hawks: All five starters reached double figures.
Celtics: Were 7 of 32 from the 3-point line.
STREAK STOPPERS: Atlanta put a stop to several postseason losing streaks against the Celtics with Thursday's win. The Hawks had been on the losing end of nine consecutive playoff series since the Finals win in 1958. Atlanta had dropped 10 consecutive postseason games in Boston since a loss Game 5 of the 1988 East semifinals.
CELEBRITY WATCH: Hall of Famer Bill Russell got the loudest cheer of the first half when he was shown on the video screen sitting courtside. Yankees infielder Alex Rodriguez also made an appearance, and could be seen taking pictures near the court before the game. New York plays its first series of the season at Boston starting Friday.
___
Follow Kyle Hightower on Twitter at http://www.twitter.com/khightower