Half of ACC's 14 teams have records of .500 or worse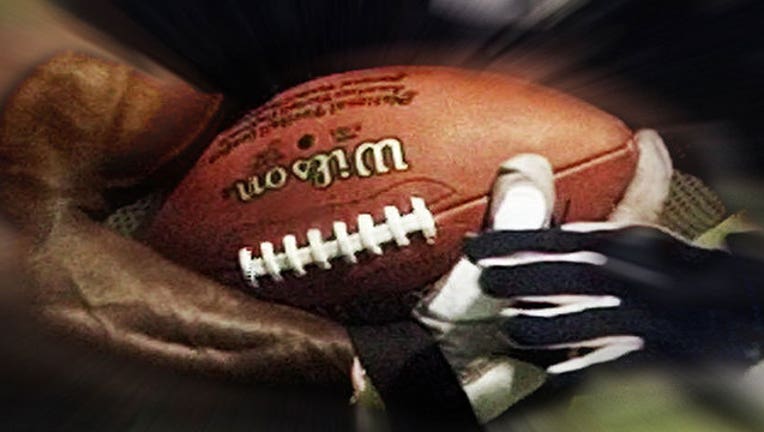 article
The Atlantic Coast Conference is struggling with half of its 14 teams at .500 and below.
The list of schools includes four 2014 bowl participants: defending Coastal Division champion Georgia Tech (2-5), Virginia Tech, Boston College (both 3-4) and Louisville (2-4). The others are Wake Forest (3-4), Virginia (2-4) and Syracuse (3-3).
Just three ACC teams had losing records at the midpoint last season according to STATS. Fulfilling its nine bowl ties might be a challenge for the league unless several teams can turn things around.
"Whether we were 2-4 or 4-2 or whatever, you have to put everything behind you and move forward," said Louisville coach Bobby Petrino, whose team hosts BC on Saturday. "We do want to get the seniors to a bowl game, I think that is something that is real important and it gets the young guys to practice more and get better. ... What you really have to do is focus on this game right now."
The ACC has partnerships with 11 bowls, including two secondary bowl affiliations, which means if another conference can't fulfill its bowl commitments, an ACC team would be an option. However, the ACC needs to handle its own business first.
The Orange Bowl, which usually features the ACC champion, this season is one of two playoff semifinal sites (the other is the Cotton Bowl). And while No. 6 Clemson and No. 9 Florida State square off on Nov. 7 as the top teams in the conference, there is the possibility no ACC team plays in the Orange Bowl this year.
Then there are those teams on the other end of the spectrum just trying to become bowl eligible.
Syracuse (1-1 ACC) is looking to end a three-game slide Saturday at Coastal-leading Pittsburgh (5-1, 3-0). The Orange face plenty of challenges in the second half with games against FSU, Clemson and North Carolina State (4-2), and have been outscored 123-96 in their last three losses.
"You really don't have time to stop and think about how many you're going to win," Syracuse offensive coordinator Tim Lester said. "Now I'm just thinking about going to the next practice to see how we can get a little better. You want to win as many as you can, but you just want to win the next one."
Boston College (0-4 ACC) has hung tough in many of its league losses including a 14-0 defeat against Florida State in September. But after a season-ending ankle injury to starting quarterback Darius Wade in that contest, the Eagles, with 64 underclassmen, must win four of their final five to become bowl eligible.
"I think they see the big picture," coach Steve Addazio said. "Our job is to continue to develop this team to get as many wins as we can each week for this season and also, you have to understand that we are building something really good here."
Georgia Tech is 0-4 in league play and reeling with five straight losses overall. The road to six wins only gets tougher with Florida State on Saturday, and Miami and rival Georgia still looming. Virginia Tech's path includes getting past second-place Duke (5-1, 2-0) this weekend and North Carolina next month.
Wake Forest is still a work in progress under coach Dave Clawson and wasn't expected to be a postseason team. The Demon Deacons got shellacked 50-14 last week at North Carolina but have been close in many of their contests including a 3-0 win over BC.
Compared to a front-loaded schedule featuring three ranked teams, Louisville's second-half docket seems relatively easier. But the Cardinals are still in an unfamiliar territory with a losing mark and a loss total matching last year.
Though that suggests a falloff after five straight bowl appearances, Petrino reminds players their best is still ahead. Cardinals fans hope that includes continuing the bowl run.
"Everybody's pretty aware of the record," said Louisville sophomore quarterback Reggie Bonnafon. "But guys are ready to go and we just move forward.
"We try not to look too far ahead. The coaches always emphasize (playing) one week at a time and that's what the team does. We're going to continue to do that and let the rest take care of itself."
___
AP Sports Writers John Kekis in Syracuse, New York, Jimmy Golen in Boston and Aaron Beard in North Carolina contributed to this report.
___
AP College Football: www.collegefootball.ap.org