Former Dutchtown High School standout, Alabama star heads to Houston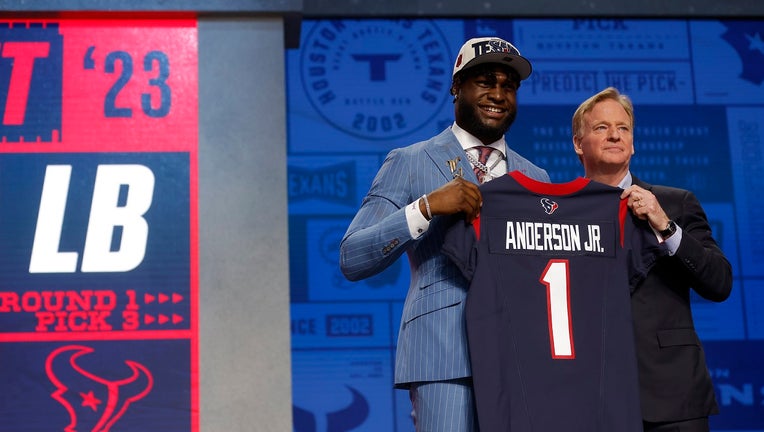 article
The Houston Texans got their franchise quarterback by drafting C.J. Stroud at No. 2 in the NFL draft Thursday night and then traded with Arizona to get the third overall pick and beef up their defense with Alabama outside linebacker Will Anderson Jr. 
Stroud was a two-year starter for Ohio State, where he threw for 8,123 yards with 85 touchdowns and just 12 interceptions as the Buckeyes went 21-4. 
Stroud joins a team that has failed to find a reliable quarterback in the two seasons since Deshaun Watson requested a trade before being traded to the Cleveland Browns. Davis Mills has started most of the last two seasons, going 5-22-1 in 28 games with 26 starts as the Texans were among the NFL's worst teams.
The Texans then traded the 12th and 33rd picks in this year's draft and a first- and third-round pick next year to the Cardinals to trade up to nab Anderson. Houston also received the 105th pick in this year's draft in the deal. 
Anderson was a three-year starter with the Crimson Tide, where he piled up 204 tackles, including 58 1/2 tackles for losses and 34 1/2 sacks.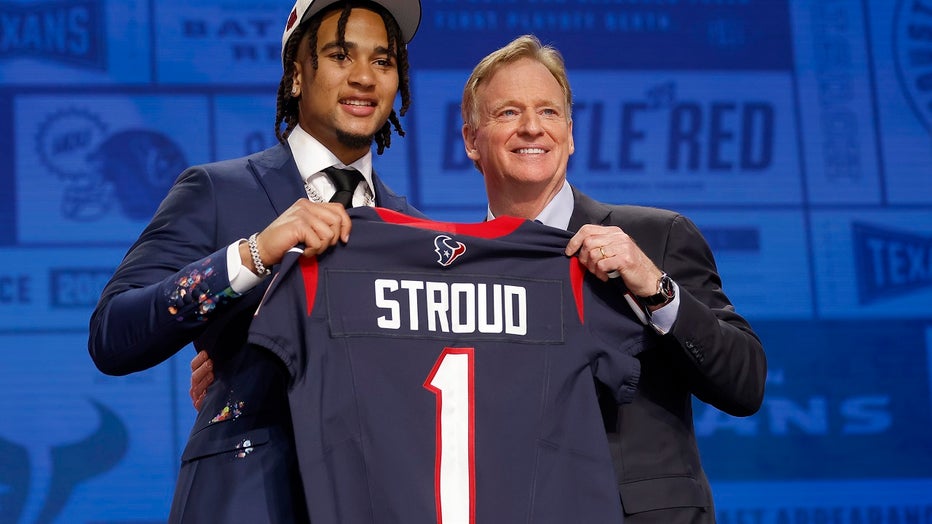 C.J. Stroud poses NFL Commissioner Roger Goodell after being selected second overall by the Houston Texans during the first round of the 2023 NFL Draft at Union Station on April 27, 2023 in Kansas City, Missouri. (Photo by David Eulitt/Getty Images)
Stroud becomes the third quarterback  Houston has selected in the first round , joining Watson, taken 12th in 2017 and David Carr, the team's first draft pick who was the top overall pick in 2002. 
The Texans hired former player DeMeco Ryans to coach the team this offseason as they try to turn things around after winning just 11 games combined in the past three seasons. 
The 12th pick they sent to Arizona was part of the deal for Watson.