Caps' T.J. Oshie, Matt Niskanen ride Metro again for Game 4; Oshie short 35 cents on exit fare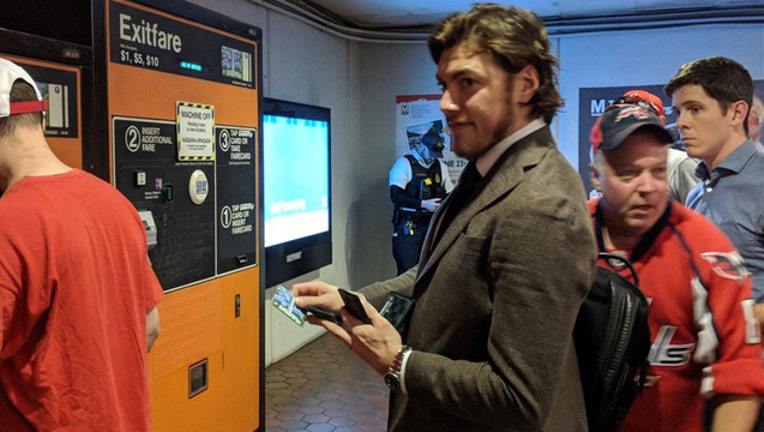 article
WASHINGTON - After taking the Metro to get to Capital One Arena for Game 3 of the Stanley Cup Final, Washington Capitals' players T.J. Oshie and Matt Niskanan took the same route for Game 4.
However this time, when Oshie arrived at Gallery Place-Chinatown station on Monday, he had to stop to add some money on his Metro SmarTrip card after being short $0.35 to exit the station.
According to Capitals fanatic @CDLori on Twitter, Metro let him through without incident:
"I offered him the 35 cents, another guy offered him a $20. He didn't know Add Fare doesn't take plastic. He went over to the Metro office. They didn't give him any trouble, and we all wished him luck and chanted "Let's Go Caps!" @CDLori tweeted.
Another D.C. sports star also arrived at Capital One Arena to support the Capitals Monday night. Washington Nationals first basemen Ryan Zimmerman was seen out among the crowd outside of the arena.
Fellow Nats teammate Max Scherzer joined Zimmerman inside Capital One Arena for the big game.
The Capitals enter Game 4 against the Vegas Golden Knights with a 2-1 series lead.