An inside look at the other draft, as free agents find spots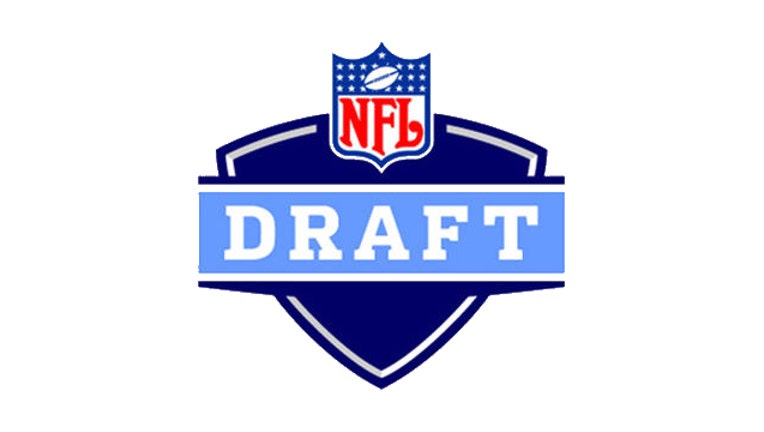 article
WILMINGTON, N.C. (AP) — Gary Shipman was at his desk at noon Saturday, thumbing through depth charts and occasionally looking across the room at the wall-mounted TV trumpeting the start of the NFL draft's final day.
Shipman, who represents four college football players eligible to play in the NFL this season, didn't expect to hear any of their names called, even when teams are willing to take chances in the sixth or seventh round. Shipman and his staff were busily studying NFL rosters, trying to find the right fit for their players, keeping tabs on how franchises are using picks and trying to sell teams on his list of undrafted free agents well before the 253rd and final selection was made in Chicago.
This is the draft TV viewers don't see, and it is still going on. Players with multiple offers can decide where to try out based on signing bonuses, systems that fit their skills, coaches they may know, geography and, most importantly, where they have the best chance to make the final roster of 53 players or a 10-man practice squad. Others are just happy to get an invite to a rookie minicamp, and hope it leads to a chance to play.
"There are teams out there that we're going to hear from today that we've never spoken to," Shipman told The Associated Press as his staff gathered around a table near the TV early Saturday afternoon. "We're going to sort of make an on-the-spot judgment as to whether those places are a good fit as some of the teams we think are a good fit have moved on. . It's a day where your mind definitely has to be alert as to what's going on."
___
Teams began calling around 9 a.m. Saturday, just letting Shipman know some of his clients were on their radar. But by 1 p.m., the phones were largely quiet in Shipman's law office — which blends into Wilmington, a city near the North Carolina coast. Shipman and five staffers — including agent James Moore — were immersed in what was happening more than 900 miles away on the main stage in Chicago.
Entering his fourth season as a certified agent, Shipman is seeking opportunities for three players from the University of North Carolina — linebackers Shakeel Rashad and Jeff Schoettmer , and tailback Romar Morris — and North Carolina State offensive lineman Alex Barr .
While picks were still being made, teams were thinking about who else to invite to training camp. The Atlanta Falcons even sent a YouTube video to NFL agents touting opportunities they provide to undrafted players.
Shipman's staff noted every pick on a whiteboard and analyzed what it could mean for their clients. Shipman and Moore sent a steady stream of text messages to teams, as much to keep the players in the discussion as to get information.
"I think we get more nervous than the players," Moore said with a chuckle.
___
Both Rashad and Schoettmer, who started every game in UNC's 11-win season, knew they were going to have to wait most of the day.
The Philadelphia Eagles and Los Angeles Rams appeared interested in Rashad, who was at his parents' home in Jacksonville, Florida. The Falcons seemed intrigued by Schoettmer, who was at his home in Dallas.
Well into the fourth round, neither was watching.
Schoettmer switched between golf and hockey, while Rashad took in a marathon of "Criminal Minds" while monitoring the draft on his laptop.
"I feel if I keep watching it, I'll keep getting stressed about it," Rashad said.
Some players worry that no call will come, and their lifelong dream will end anti-climactically without ever getting to even work out with an NFL team.
Shipman kept checking in with his clients to see how they were holding up.
"That's one of the things I try to do with all these guys: stay in their head, keep them thinking positive, keep them worried about the things they can control, not worried about the things they can't control," Shipman said. "And there's nothing they can do to control this process at all."
___
That helplessness was evident as more calls started coming in.
The Falcons appeared to move on from Schoettmer after drafting another linebacker. And while Shipman let teams know Rashad had interest in them, he hadn't been able to secure a deal nor a commitment from anyone to use a seventh-round pick on him.
There was no panic, only an uptick in the tension and concern in the conversations across the table — and some pacing.
Yet as Shipman and Moore called the linebackers, two new potential suitors phoned: New Orleans for Schoettmer, Houston for Rashad.
The Saints offered Schoettmer a three-year deal and a $5,600 signing bonus — an offer that sparked high-fives around the room — but told Shipman they plan to bring in another undrafted linebacker to compete with him.
"I ain't worried about that," Shipman responds with a grin. "Unless it's Thor (or) you're bringing in someone from the WWE that's 2 ½ times bigger than him."
The Texans offered Rashad a three-year deal with a $10,000 signing bonus that Shipman accepted to another round of high-fives.
Just after 6 p.m., with at least 20 picks still left, Rashad and Schoettmer had their deals. Moore said they will pay $450,000 in the first year, $540,000 in 2017 and $630,000 in 2018 — if they make the 53-man roster.
"Your childhood dream has been to play in the NFL and you get the chance to do that, and not many people get to do that," a relieved Schoettmer said. "Now it's all on me to work my hardest and make this team."
___
A weary Shipman plopped down at the staff table. It's nearly 7:30 p.m., more than 10 hours after Saturday's first calls came in.
While Rashad and Schoettmer have contracts, Morris received only rookie mini-camp invitations. The New York Jets and Kansas City — two teams with deep backfields — each had called with invitations on Saturday. Neither situation was ideal, but Morris opted for the Jets. Then he received an invitation Sunday from the Chicago Bears and will also compete at their mini-camp the following week.
Barr didn't garner much interest on Saturday.
"Bittersweet," Moore said.
The calls slowed to a trickle, with Jacksonville, Seattle and Green Bay checking in late to see if Rashad was still available.
Shipman and his staff had done all they could Saturday night, so they packed up.
The next step is to find a chance for Barr. The staff was going through their list of contacts and making calls trying to get Barr a spot before minicamps open this week.
The search for the next opportunity never really ends.
___
Follow Aaron Beard on Twitter at http://www.twitter.com/aaronbeardap