Woman's body found on I-75 in Cartersville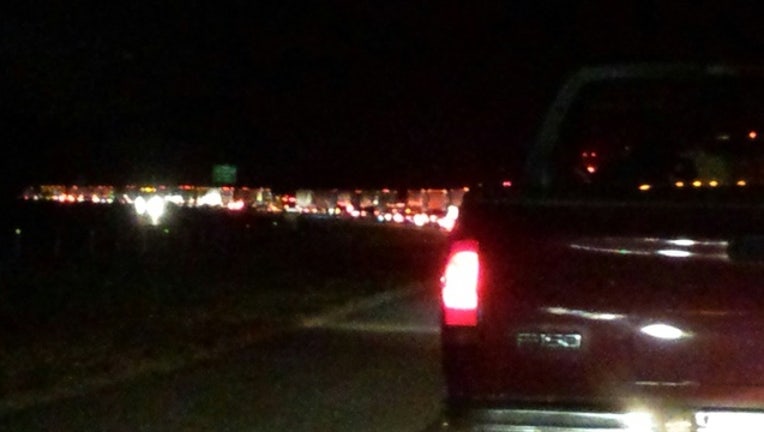 article
CARTERSVILLE, Ga. - All northbound lanes of Interstate 75 were closed in Cartersville early Thursday morning as police investigated the discovery of a woman's body along the side of the highway. 
Investigators said shortly after 11 p.m. Thursday a woman in her fifties was walking along the highway when she was struck in the third lane of traffic and killed near mile marker 287. According to police, the vehicle that hit her didn't stop. 
The investigation caused all northbound lanes to shut down. The closure lasted for hours, finally ending around 2 a.m. 
Police said they have no idea why the victim was walking on the highway and are investigating her death as a pedestrian accident. No word yet on the woman's identity. 
Police are now working to find the car that hit the victim.