Woman reportedly steals ox tails, ribeyes from Cartersville store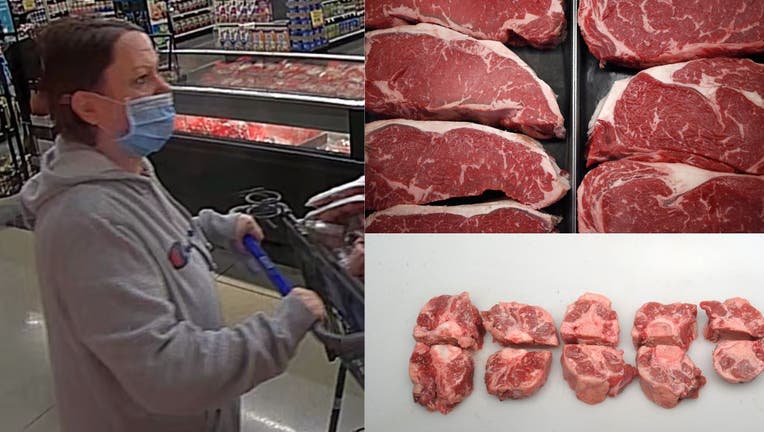 article
BARTOW COUNTY, Ga. - The Bartow County Sheriff's Office is looking for a woman who allegedly stole ox tails and ribeyes from Food City in Cartersville.
It happened shortly after noon on March 20. Store management says the woman arrived in a black Hyundai Genesis with no license plate. She entered the store while the driver parked at a nearby gas station.
The woman then went to the meat section and placed 9 packs of ox tails and two packs of ribeyes into a shopping cart, according to the store. She then concealed all items inside a large purse while walking down aisle 14. After exiting the store, she got back into the Hyundai and the vehicle left, heading north on Joe Frank Harris Parkway.
Anyone with information is asked to contact the Bartow County Sheriff's Office Criminal Investigations Division at 770-382-5050 ext. 6027.