Woman arrested in murder of missing partially-paralyzed Newton County man
NEWTON COUNTY, Ga. - A partially-paralyzed Newton County man, who was reported missing more than four months ago after his home was found ablaze, was murdered and a 35-year-old woman was arrested, according to the Newton County Sheriff's Office.
Danetta Ann Knoblauch of Wichita, Kansas, was charged with murder, aggravated assault, and arson on July 4 in the death of Melvin Cooksey.
Investigators say Cooksey was reported missing on Feb. 23 after his Mote Road home in Covington was set on fire. At the time, witnesses told deputies they saw a white hatchback vehicle leaving the scene shortly before the fire.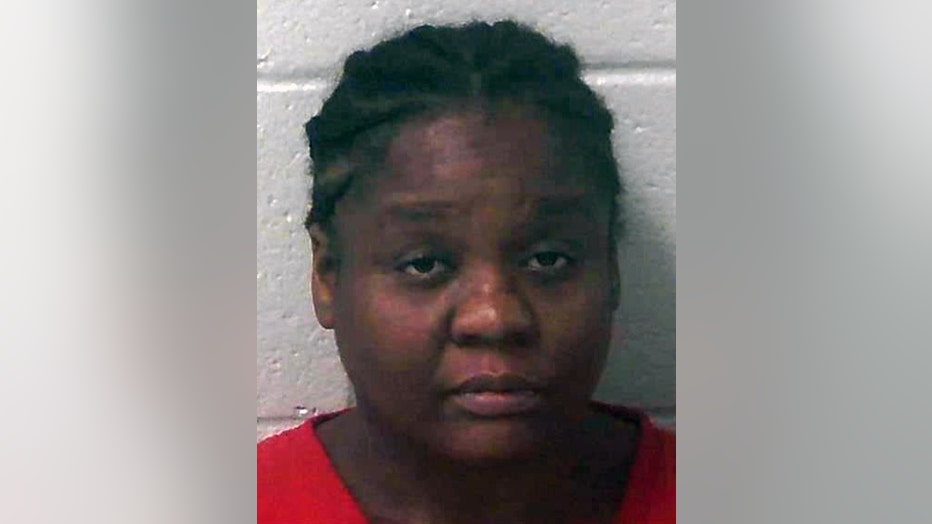 Danetta Ann Knoblauch (Netwon County Sheriff's Office)
Although the license plate can clearly been seen on the car, the sheriff's office says the tag was stolen. 
Cooksey was dependent on family and nursing staff to help him through his day.
A motive behind Cooksey's murder was not disclosed citing the ongoing investigation.
The Georgia Bureau of Investigation, Louisiana State Police Department, Baton Rouge Police Department, and Louisiana Bureau of Investigation assisted in the investigation which ultimately led to the arrest.
Knoblauch was booked into the Newton County Jail without bond.