Gunman shoots 3 people sitting on porch in Atlanta's Mechanicsville neighborhood
ATLANTA - A late-night shooting in southwest Atlanta sent two men and one woman to the hospital and has police saying some strong words about people involved in gun violence.
The shooting happened just before 10 p.m. along Windsor Street SW near Bass Street SW in Atlanta's Mechanicsville neighborhood Wednesday. 
When police arrived at the scene, they found two men and one woman shot on the porch of a home. 
All three appeared to be alert, conscious, and breathing. Medics took them to the hospital for treatment.
Investigators believe the three victims were the intended targets of the gunman.
"It appears that this was an ongoing dispute between people in the neighborhood, so we have some people of interest who we'd like to talk to," APD Capt. Christian Hunt said.
Officers spent the evening hours investigating the shooting.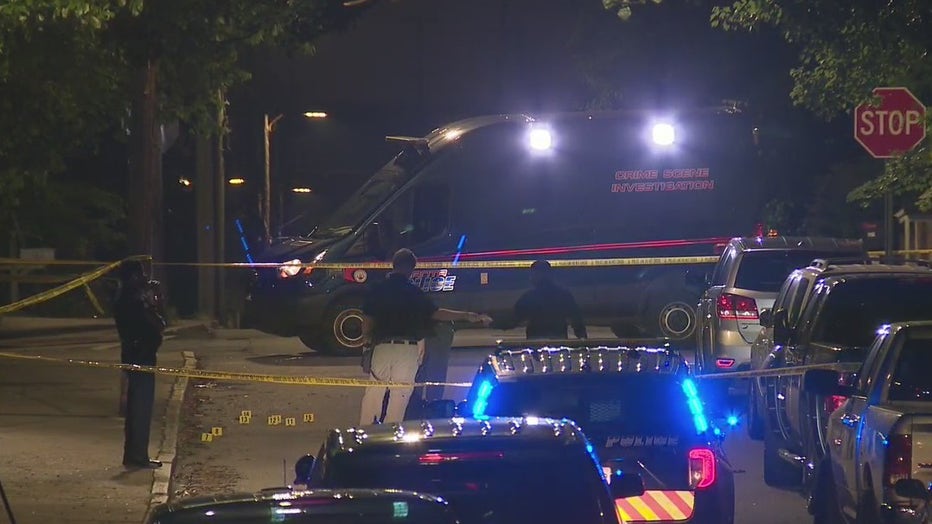 Police investigate after 3 people were shot along Winsor Street in southwest Atlanta on May 25, 2022. (FOX 5)
FOX 5 crews spotted numerous evidence markers along the ground. Windsor Street was roped off for several hours during the investigation. 
Several bullets hit the home, but no one inside was injured.
The Atlanta Police Department called the shooting yet another act of senseless gun violence.
"We need better ways to handle conflict resolution. You shouldn't be shooting at somebody when you're upset with them," Hunt said. 
The names of those injured have not been released.