Walmart site used N-word in product description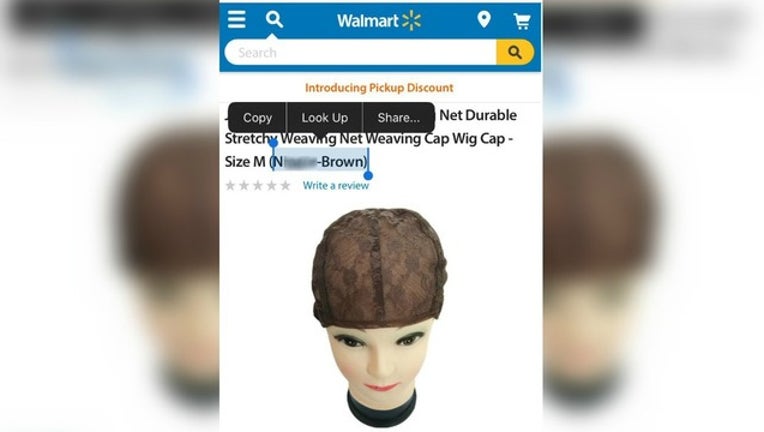 article
CHICAGO (FOX 32 News) - Walmart was in hot water on Monday morning after a product's description of "N___ Brown" was found on their website. 
The product was a net weave cap - used as a protective layer between a person's hair and sewn-in hair extensions - from a third-party vendor.
"Hey @Walmart what are you doing," Twitter user Kwani Lunis tweeted with a screenshot of the problematic product listing.
Walmart removed the racial slur from the product's description and has released an apology statement to the New York Post.
"We are very sorry and appalled that this third party seller listed their item with this description on our online marketplace," spokeswoman Danit Marquardt wrote in a statement. "It is a clear violation of our policy, and has been removed, and we are investigating the seller to determine how this could have happened."
The product is currently no longer available on their website.