Walmart distribution center evacuated after bomb threat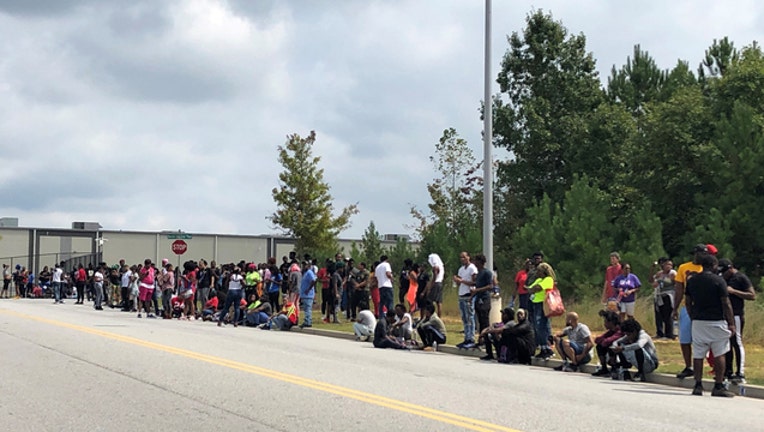 ATLANTA (FOX 5 Atlanta) - Police have declared an all-clear after evacuated a Walmart distribution center over a bomb threat.
Officials confirmed with FOX 5 that a bomb threat was called in at the Walmart warehouse on the 6000 block of South Fulton Parkway.
The building was evacuated, with officers from multiple agencies investigating the area with bomb dogs.
After three hours, Union City police say they didn't find anything suspicious and that the building's operations would go back to normal.
No one was injured in the evacuation.
Officials have not yet released the specifics of the threat or whether they had a suspect identified.