Georgia man leads police on slow-speed chase ending at Waffle House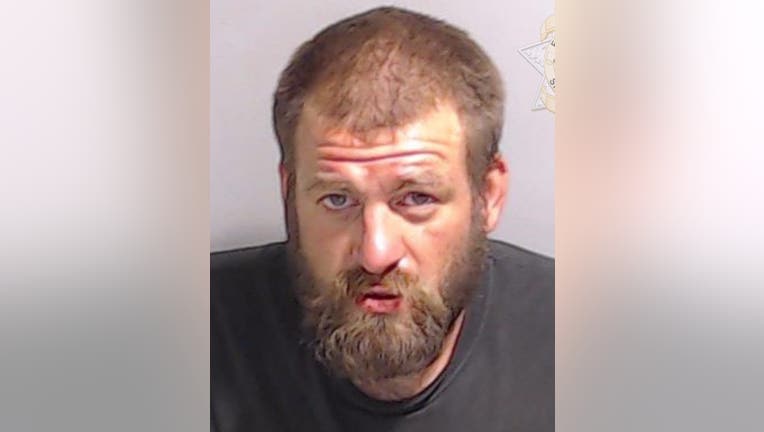 article
HAPEVILLE, Ga. - A Georgia man was arrested for leading police on a slow-speed chase through three cities, crashing several times along the way, including the Waffle House, where it all ended. It didn't happen in a rural part of the state, but in the heart of metro Atlanta.
Hapeville Police say officers were called out just after 9 a.m. Thursday to Virginia Avenue in front of the Hilton Atlanta Airport hotel to assist College Park Police in a pursuit. When officers arrived, they found a John Deere 5100 tractor pulling a green John Deere Batwing lawn mower driving down the road.
Police say officers attempted to pull the tractor over, but the driver, later identified as Matthew Fortune, kept going. Eventually, police say Fortune made a U-Turn near Elkins Street.
As more officers arrived at the scene, police say Fortune made several swerving motions toward the cruisers attempting to surround him, as if he was attempting to crash into them.
The 20-mph chase ended up turning onto Bobby Brown Parkway and then a right on Norman Berry Drive, before getting out of the heavy traffic and entering the McDonald's parking lot. Skipping the drive thru, the tractor ended up next door at the Waffle House.
Police say they told the driver to stop and exit the tractor's cab, but picked up speed towards the officers, and striking a patrol cruiser.
That is where a TikTok video, which has since gone viral, shows the tractor trailer strike a parked SUV.
Officers were able to catch up to the driver on foot at this point. Police say Fortune was pepper sprayed after resisting arrest. Eventually, an officer broke the window of the tractor, stopping Fortune from fleeing.
He was then removed from the vehicle and treated at the scene.
Police say the tractor was stolen from College Park.
Fortune faces charges in Hapeville, College Park, and East Point. He was booked into the Fulton County Jail.