Circus, fireworks, bluegrass and Barenaked Ladies: Things to do this weekend in metro Atlanta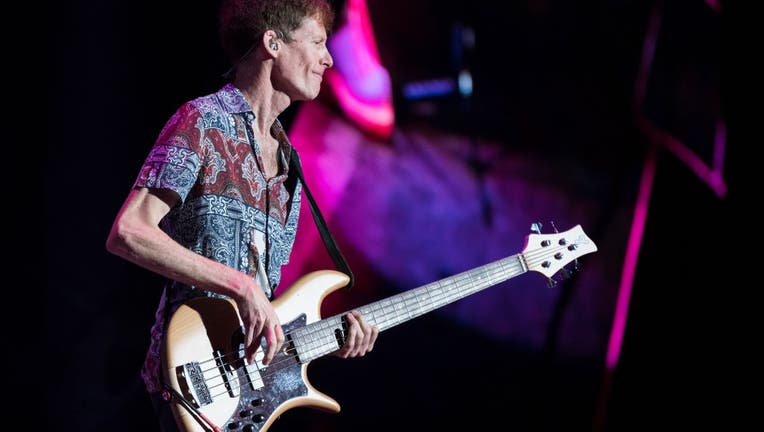 article
ATLANTA - Let's kick off July with a bang. This weekend is going to be a hot one, so we've put together a list of fun activities to help you stay cool. There's never a dull moment when your weekend is planned by FOX 5 Atlanta.
Each week, FOX 5 Atlanta will update viewers and readers on Things to Do in Metro Atlanta. 
Download the FOX 5 Atlanta App, and follow FOX 5 Atlanta on social media channels for weekly updates.
Barenaked Ladies: Last Summer on Earth 2023
7 p.m. - 11 p.m. June 30
Cadence Bank Amphitheatre at Chastain Park
The Canadian rock band is on tour with their 16th studio album, and they're making a stop in the Peach State. Learn more.
Bluegrass & Butterflies
5:30 p.m. - 7:30 p.m. June 30
Smith-Gilbert Gardens; 2382 Pine Mountain Road, Kennesaw
Bluegrass, butterflies and barbecue pulled-pork sandwiches – what more could you want? Kennesaw is offering a taste of the South with a scenic view this Friday. Tickets are still available here.
Claim the Crown Car Truck and Bike Show
1 p.m. - 6 p.m. July 1
Gwinnett Place Mall Lot; 2100 Ring Road NW, Duluth
The Street Royalty ATL Car Club is excited to host its first ever car show. Proceeds go toward donating clothes, shoes, food and more to local shelters.
Claim the Crown Car, Truck and Bike Show (Credit: Street Royalty ATL Car Club)
KIDZ BOP Never Stop Live Tour
6 p.m. - 10 p.m. July 1
Ameris Bank Amphitheatre; 2200 Encore Parkway, Alpharetta
If you love clean music, this is the perfect concert for you. KIDZ BOP is on tour, performing your favorite hits from the radio and TikTok. Learn more.
Look Up Atlanta
5 p.m. - 10 p.m. July 1
Centennial Olympic Park; Atlanta
Do you work on the Fourth of July, or just want to celebrate Independence Day early? Head to the park Saturday night for a huge fireworks celebration. There will be food, attractions, a talent show and plenty of other family-friendly activities. Learn more.
Town at Trilith Independence Day Celebration
4 p.m. July 1
305 Trilith Parkway, Fayetteville
Get all decked out in red, white and blue to spend the afternoon having "good old-fashioned patriotic fun." There will be food, games, photo ops with your favorite superheroes and more. Bring a blanket if you plan to stay late enough for a movie on the green. Learn more.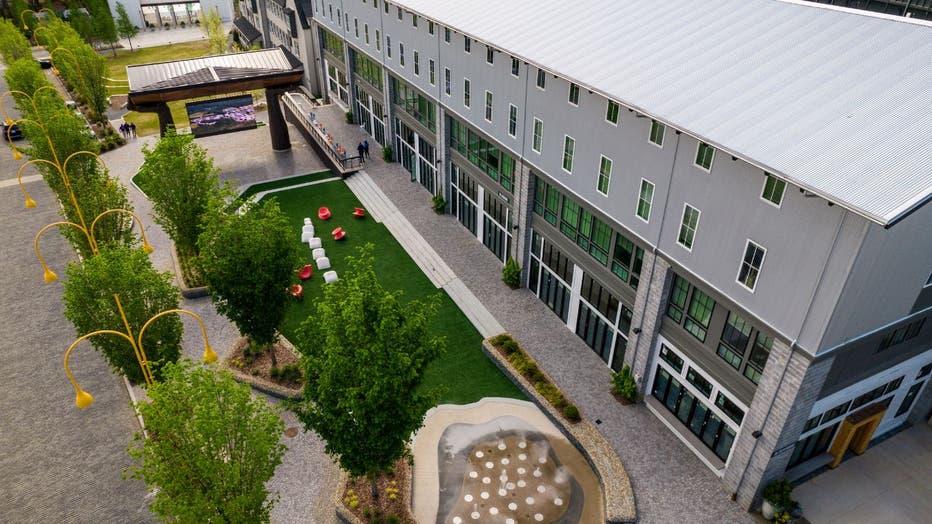 Town at Trilith Central Plaza (Credit: Town at Trilith)
Microsoft Peachtree Junior
4 a.m. - 11 p.m. July 2
Piedmont Park, Atlanta
If you've got a runner on your hands, it's not too late to sign them up for Atlanta Track Club's Microsoft Peachtree Junior race. Children ages 6-14 can run a mile. Children six and under can run the dash. Learn more.
Circus Vasquez - Plaza Fiesta
1 p.m. - 5 p.m. Until July 16
Circus Vasquez; 4166 Buford Highway NE, Atlanta
The Circus is in town! Whether you're into clowns, trapeze artists, acrobats or contortionists, there's something for everyone under the Big Top. You can find more information, including ticket prices, here.
THE WIZ
Until July 2
Southwest Arts Center; 915 New Hope Road SW, South Fulton
The Broadway classic gets a 'lemon pepper' twist. Atlanta's True Colors Theatre Company presents "The Wiz" as part of its 20th anniversary season. This is your last weekend to catch the iconic performance. Good Day Atlanta's Paul Milliken previewed the show for you, check out his report on everything you can expect.
Disney The Little Mermaid x CAMP
Until Sept. 4
4551 Olde Perimeter Way; Dunwoody
CAMP, The Family Experience Company, is opening its first location in Atlanta June 3. (Credit: CAMP)
Stop in for a dance party with mermaids, then slide through Ursula's evil lair. Be careful not to let her hear you sing, though. If you're up to it, embark on a scavenger hunt for Ariel's gadgets, whatsits and thingamabobs – You know, human stuff. Organizers say there's so much more planned for your little 'merpeople'.
This Little Mermaid-themed CAMP in Dunwoody is recommended for children ages four to eight, but the whole family is invited.
You can find more information, including tickets, here.
Sneak Peek to Next Week
NASCAR Fireworks at Atlanta Motor Speedway
Atlanta Motor Speedway; 1500 Tara Place, Hampton
6 p.m. July 4
Got a need for speed this Independence Day? The "largest pyrotechnic display" on the Southside is taking over Atlanta Motor Speedway next week.
"Fr8Auctions is thrilled to partner with the speedway to provide a fun, family-friendly way to celebrate our freedom on Independence Day," said Marcus Barela, owner of Fr8Auctions. "Better yet, we're making it free to enter so everyone can come enjoy this event!"
Here's what you need to know. Parking lots open at 5 p.m.
Come back next week for a look at even more special events happening near you.
Keep up with the latest forecast by downloading the FREE FOX 5 Storm Team app and following @FOX5StormTeam on Twitter.