Pigs, peaches, pet parties and art festivals: Things to do this weekend in metro Atlanta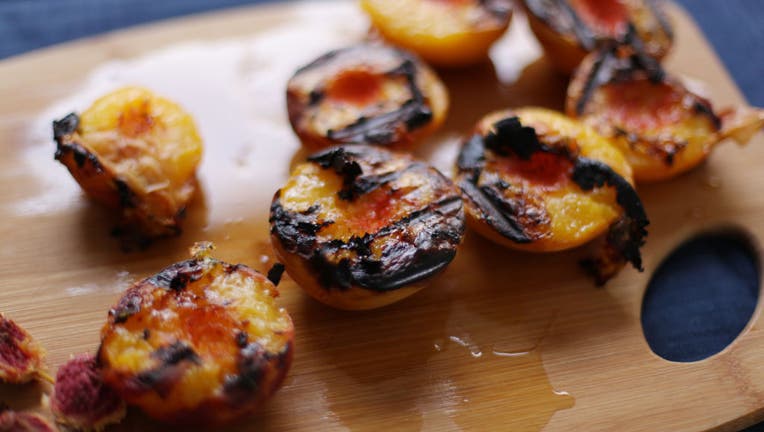 article
ATLANTA - Summer is coming to an end soon, but there are still plenty of memories waiting to be made. FOX 5 has a couple of ideas on how you can enjoy your downtime for the next few days. There's never a dull moment when your weekend is planned by FOX 5 Atlanta.
Each week, we'll update viewers and readers on fun Things to Do in metro Atlanta. 
Download the FOX 5 Atlanta App, and follow FOX 5 Atlanta on social media channels for weekly updates.
Stupid Cancer presents CancerCon
Aug. 17-20
Omni Atlanta Hotel at CNN Center; 100 CNN Center, Atlanta
It's become an annual tradition for adolescents and young adults affected by cancer to gather together at CancerCon. Whether you're a current patient, survivor, an ally, health professional or have any other ties, you're welcome to learn, share and find your tribe.
Summer Block Party Presents Jodeci & SWV
7:30 p.m. - 11:30 p.m. Aug. 18
Cadence Bank Amphitheatre at Chastain Park; 4469 Stella Drive NW, Atlanta
Come outside, the weather is gorgeous! Jodeci and SWV are performing at Chastain Park. Tickets are still available here.
August Friday Jazz
6 p.m. - 10 p.m. Aug. 18
High Museum of Art; 1280 Peachtree Street NE, Atlanta
Who knew the one thing a night at the museum was missing was live music? Treat yourself to a soulful jazz session at the High Museum of Art every third Friday of the month. There will be drinks, light bites and plenty of gorgeous artwork to check out. You might even meet someone new, who knows?
Tickets are required for entry, so get yours while they last.
Atlanta Funk Fest
Aug. 18-19
3025 Merk Road SW, Atlanta
The weekend is all about having a good time. Jazmine Sullivan, Ella Mai, Jeezy, Keith Sweat, Juvenile and so many more great artists are expected to perform at Atlanta Funk Fest.
The flyer says parking is free. Learn more.
Pigs & Peaches BBQ Festival
6 p.m. - 10 p.m. Aug. 18
10 a.m. - 10 p.m. Aug. 19
Adams Park; 2600 Park Drive, Kennesaw
Pigs & Peaches, once a backyard tradition, has transformed into a huge festival attracting 60,000 attendees annually. With non-stop music, tasty eats, cold beer, and interactive family fun, this event has become a highlight of the region's social calendar. Learn more.
Braves vs. Giants
The boys are in town. This weekend, they're facing the San Francisco Braves. Every night, fans are in for an unforgettable experience at Truist Park. Tickets are being sold online here.
7:20 p.m. Aug. 18
Pregame CMT Summer Concert Series: Up-and-coming country artists will be performing live on the Georgia Power Pavilion Stage starting at 6 p.m.
Alumni Weekend Parade & Roll Call: Line up along Battery Avenue before the game for a special parade of Braves legends. The alumni will then be honored on-stage during the pregame Alumni Weekend Roll Call.
Friday Night Fireworks: After every Friday home game, fireworks illuminate the sky.
7:20 p.m. Aug. 19
Alumni Weekend Autographs, HR Derby & Hall of Fame: If you get to the game early, you can get a signed autograph from your favorite Braves alumni starting at 4:30 p.m. By 5:45 p.m., you can enjoy a Softball Home Run Derby. After all the fun, the Braves will be hosting a special ceremony to induct Rico Carty and Fred Tenney (posthumously) into the Braves Hall of Fame/
Live Music Series: Enjoy some live music on the Georgia Power Pavilion Stage starting at 6 p.m.
1:35 p.m. Aug. 20
Giveaway: You'll want to arrive early for Sunday's game, too. The first 3,000 kids to come through the gates will receive a free BLOOPER Soft Squish Plush.
Play Ball Alley: Get your little slugger amped up before the big game on the streets of The Battery Atlanta. From 11:30 a.m. to 1:30 p.m., fans can "play ball" on Power Alley between Goldbergs and Yard House.
Alumni Weekend: Left fielder Rico Carty (1963-1967) and host Greg McMichael will be recording a special episode of the "Behind the Braves" podcast live at the Georgia Power Pavilion in The Battery Atlanta. It starts at 11:30 a.m., and you're more than welcome to sit in and listen to this absolute legend's story.
Kids Run the Bases: What do you do with post-game jitters? After the game, kids 14 and under can run the bases just like the Braves thanks to a partnership with Children's Healthcare of Atlanta.
Clemson University Ticket Package: If you purchase your ticket with the Clemson University package, you'll receive a 20 oz. Braves/Clemson co-branded tumbler. Click here to learn more.
Swim Safely Day
10 a.m. - 3 p.m. Aug. 19
Ruby Fulbright Aquatic Center; 120 Paul Franklin Road, Clarkesville
If you don't know how to swim and you live in Habersham County, now may be the perfect time to learn. The Parks and Recreation department is throwing the county's first ever Swim Safely Day, and all lessons are on the house.
FREE SWIMMING LESSONS IN HABERSHAM COUNTY FOR FIRST ANNUAL SWIM SAFELY DAY
Free swim instructions will be given at the Ruby Fulbright Aquatic Center this Saturday.
Organizers say the goal is to education children and their parents on the importance of water safety. Pre-registration is encouraged, but not required. Multiple sessions are available.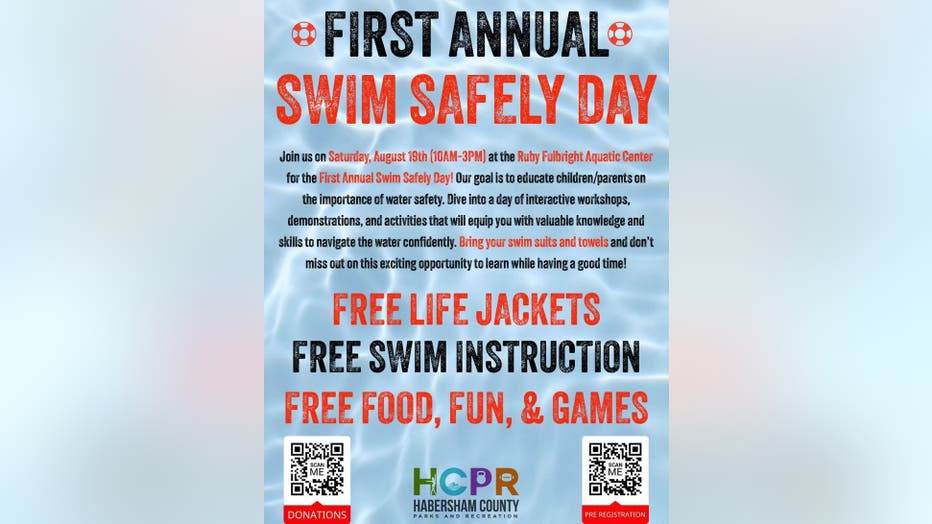 First Annual Swim Safely Day (Credit: Habersham County Sheriff's Office)
An Evening of Soul: Musiq Soulchild with Kindred The Family Soul
7 p.m. Aug. 19
Mable House Barnes Amphitheatre; Mableton
Looking for a soulful Saturday wind down? Musiq Soulchild and Kindred The Family Soul are taking over Mableton.
All tables are already taken, but we found a few seats still available throughout the venue. Learn more.
PAWty in the Park
4 p.m. - 8 p.m. Aug. 19
10th Street Park; 1005 Peachtree Street NE
Your furry friend can help you make cool human friends this weekend at PAWty in the Park. This one-a-month mini-festival is held in the 10th Street Park.
Organizers say the bar is cash, but the vibes are free. Learn more here.
Piedmont Park Arts Festival
10 a.m. - 5 p.m. Aug. 19
11 a.m. - 5 p.m. Aug. 20
Piedmont Park; 1215 Piedmont Avenue, Atlanta
Get ready for the Piedmont Park Summer Arts Festival, a thrilling two-day extravaganza. Packed with amazing visual arts, family fun, and the lively spirit of Atlanta's art-loving community, organizers say it's a must-attend for all ages, interests, and backgrounds. Plus, it's free!
Standing Peachtree Native American Festival & Pow Wow
9 a.m. - 6 p.m. Aug. 19-20
East Point City Hall; 2757 East Point Street, East Point
Get a taste of authentic Native American culture at this festival and pow wow being held in East Point. There will be traditional foods, flute music, dancing and all sorts of arts and crafts. Best of all, we hear admission is free. Learn more here.
Adopt a Dog for FREE
Every Friday until Aug. 25
Every Friday for the rest of August is Free Dog Friday. You can stop by any one of LifeLine's four metro locations and adopt a dog for free. Fees are being waived for any canine weighing 25 pounds or more. Petco Love is covering the cost.
You can start looking for your new furry friends online before you visit.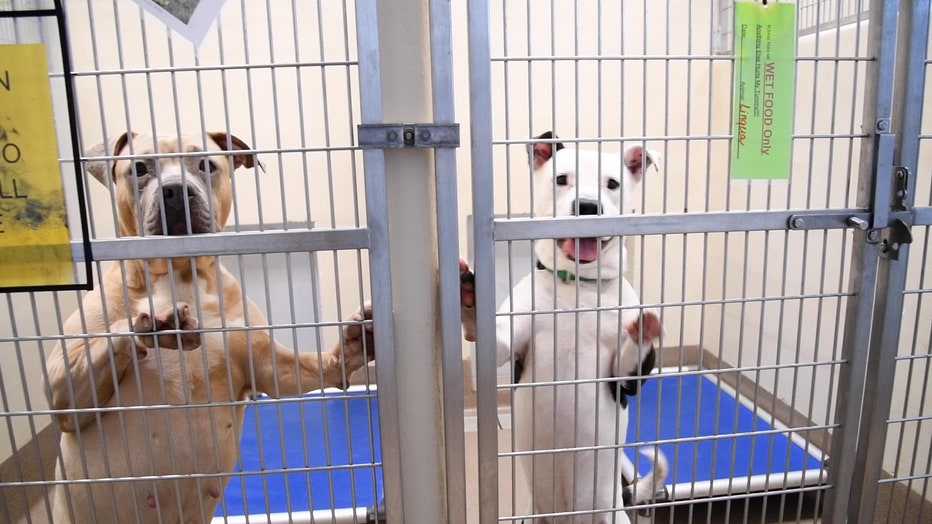 (LifeLine Animal Project)
Celebrate Friendship at Children's Museum of Atlanta
Children's Museum of Atlanta; 275 Centennial Olympic Park Drive NW, Atlanta
Until Aug. 31
August is "Friendship Month" at Children's Museum of Atlanta. It's all about teaching children the joys of making the right kind of friends. They'll explore sharing, listening, cooperative play and so much more throughout various events all month long.
Learn more about the experience.
Van Gogh: The Immersive Experience
Atlanta Art Center; 5660 Buford Highway NE
Until Sept. 29
Allow yourself to get swallowed up in the world of Dutch artist Vincent van Gogh. We're talking about virtual reality, sensory rooms, galleries and so much more featuring his most famous works, and even some you may have never seen before.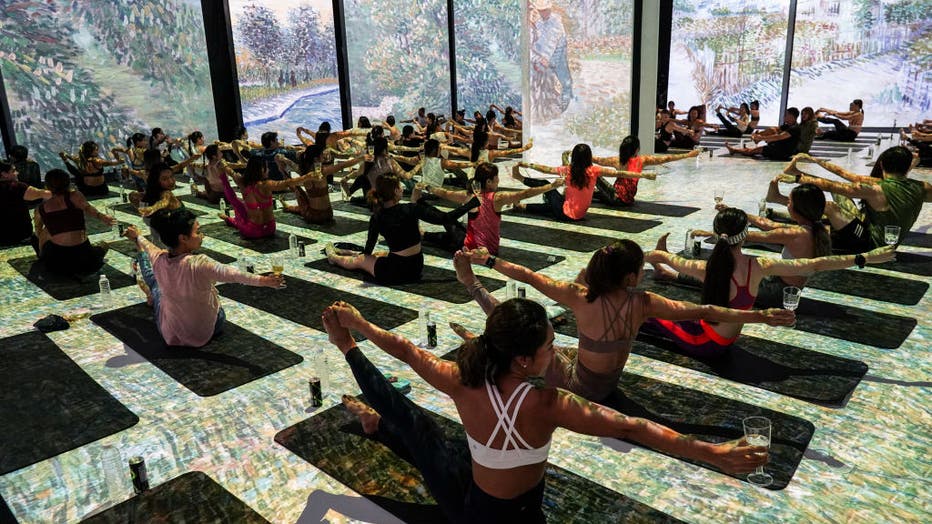 Thai and foreign Yoga enthusiasts perform yoga exercises during a Wine Yoga class inside "Van Gogh: The Immersive Experience", a exhibition featuring artworks of renowned artist Vincent van Gogh at a department store in Bangkok, Tha (Getty Images)
This could be the perfect date night for two creative souls, or just a great way to get out of the house. Tickets are available here.
You can even book a relaxing yoga session, just click here.
Sneak Peek to Next Week
Summer Shade Festival 2023
Aug. 26-27
Grant Park; 840 Cherokee Avenue SE, Atlanta
It's an annual tradition. Head over to Grant Park for some music and art in Atlanta's oldest park. Proceeds go to maintain the park.
Come back next week for a look at even more special events happening near you. Learn more.
Keep up with the latest forecast by downloading the FREE FOX 5 Storm Team app and following @FOX5StormTeam on Twitter.