Exclusive: 15-year-old girl sentenced to one year behind bars after brutal attack on teacher
ROCKDALE COUNTY, Ga. - A 15-year-old girl is behind bars after pleading guilty to a brutal attack on a high school teacher.
Video of the attack at Heritage High School on Jan. 26 has been seen and shared around the world.
"She just went off and pulled me down to the floor," said Tiwana Turner, who taught British literature at the school. "I was in the hospital six days and the numbness was there all six days."
Three months later, Turner remains out of work and reliant on crutches or a walker.
"I can't go to work, I can't see my students. I can't do anything that I used to do. I can't drive," she told FOX 5's Rob DiRienzo in an exclusive interview.
An assistant district attorney in Rockdale County said that she pleaded guilty to a charge of aggravated battery against a teacher, which is a felony. 
A judge sentenced the teen to one year behind bars at a youth detention center, followed by five years of supervised release, the ADA said.
Turner said that the girl went off after she tried to confiscate her phone.
"The cell phones, they're able to bring them to school. It's becoming a huge issue. It's like their livelihood," she said. "You take it away, some of them go berserk."
She said that in her 27 years in the classroom, she has noticed a change for the worse in students' temperament.
"I would say that if I had to start teaching with this generation of students, I wouldn't have been able to," she said.
Regardless, she said she misses her students and she would go back to teaching tomorrow if she was able. 
She said since the video went viral, people from other counties have reached out to her to express their support. 
"People who don't know me have reached out to me. Have helped me. Are praying for me. Supporting," she said. "That kind of treatment that holds you up when you fall […] I don't take any of it for granted."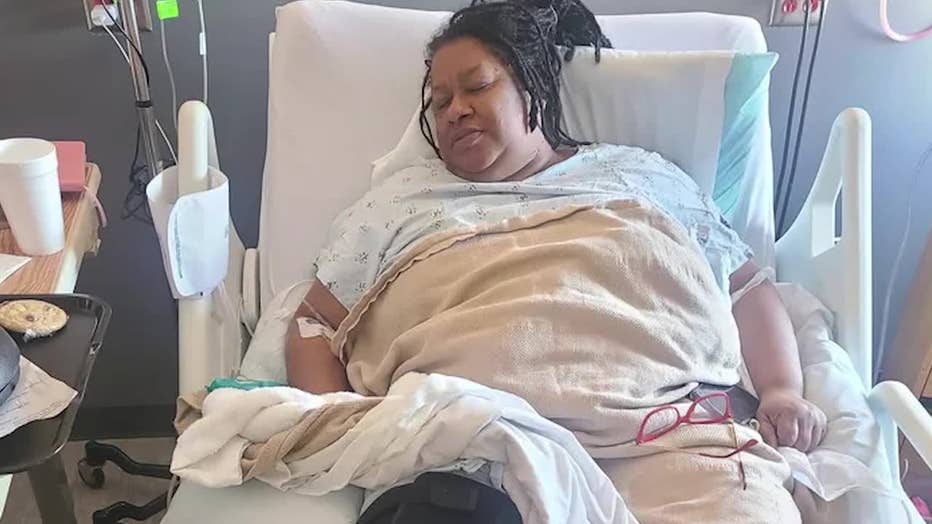 Tiwana Turner shared this photo of herself in the hospital following an attack at Heritage High School in Rockdale County. (Supplied)
Well-wishers have started an online fundraiser to help Turner get back on her feet.
Turner said that while discipline needs to start at home, she wants to see more resources available for emotionally-troubled kids and teens. 
"The young lady," Turner said, "Hopefully she will grow from this, she will get the help she needs."