Standout OSU football player talks about why he left the game for good
ATLANTA - On the surface, Harry Miller's life looked pretty effortless.
At 6-feet-4-inches tall, weighing over 300 pounds, the Ohio State University offensive lineman was a standout athlete, a straight-A student and valedictorian of his class at Buford High School.
But behind the scenes, Miller says, he had been struggling for years.
"I first saw a psychiatrist when I was 8-years-old, and I believe the diagnosis then was just generalized anxiety disorder, perhaps depression as well."
Feelings of hopelessness and emptiness dogged him.
"And you have no idea if they're normal, if they're not normal," Miller says.
His depression stabilized in high school.
But at OSU, the stakes got much higher.
Majoring in mechanical engineering, Miller hopes to one day become a Rhodes Scholar.
To get there, he felt intense pressure to excel in the classroom and on the field.
"My GPA matters, my performance matters, in which case every test feels like it's life and death, because if I mess this up, then how it's going to affect my GPA, how I was going to affect my application," Miller says. "Then, every game feels like life or death because there are millions of people watching, and now there are agents watching, and, you know, your future life depends on everything."
By his junior year, Miller was at a breaking point.
"I was, like, 'I cannot do this anymore, I will not be this anymore, I'd rather die than keep doing this.'"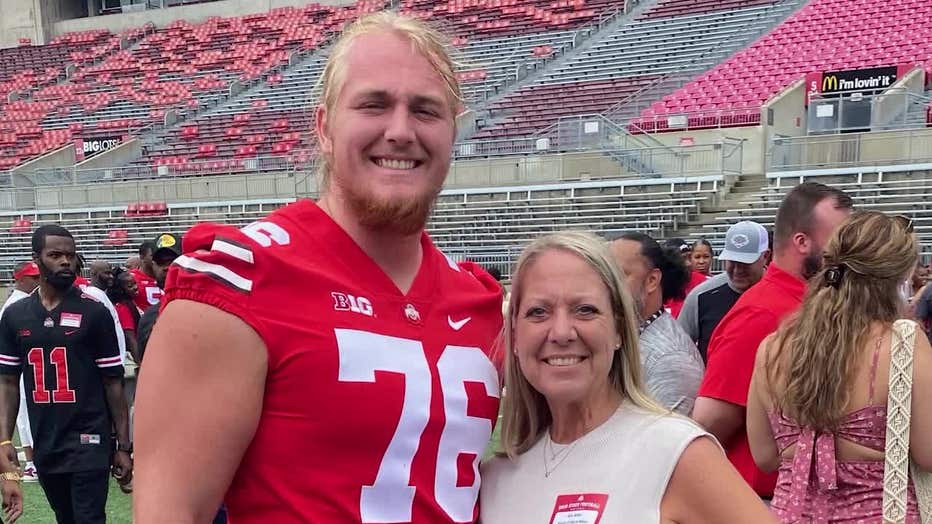 The pain got so bad, Miller says he began to cut himself with a box cutter.
"I could leave my friend's house and within 15 minutes be prepared to kill myself, because it comes in a wave, so drastically and so quickly and suddenly at times," Miller says. "Everything should totally be fine. I shouldn't be feeling this way, yet I still do."
In March 2022, a few months after calling his mom in Georgia and telling her he was thinking about suicide, Miller went on social media to announce he was "medically retiring" from college football.
His tweet, just over 700 words, went viral.
"Prior to the season last year, I told Coach Day of my intention to kill myself," Miller wrote.
Head coach Ryan Day immediately helped Miller get into treatment.
A few weeks later, he was back on the field.
"I tried my luck at playing again, with scars on my wrists and throat," Miller wrote. "They are hard to see, and they are easy to hide, but they sure do hurt. There was a dead man on the television set, but nobody knew it."
A year after stepping away from football, Miller says he is doing well.
He is sharing his story, working with organizations like Children's Healthcare of Atlanta's Strong4Life program, where license therapist Jody Baumstein says they are seeing a rise in younger children who are struggling with stress, anxiety and depression.
"We used to think this was something that wasn't really a problem until kids were getting into those middle school, pre-teen and teenage years," Baumstein says. "So we really thought, 'We can wait. We can wait to talk to them about certain things.'"
Now, she says, it is more common to see children as young as 8, like Miller, who are having a hard time.
"They're experiencing big emotions and lots of stress, and they don't have the tools to be able to tell us and name it," Baumstein says.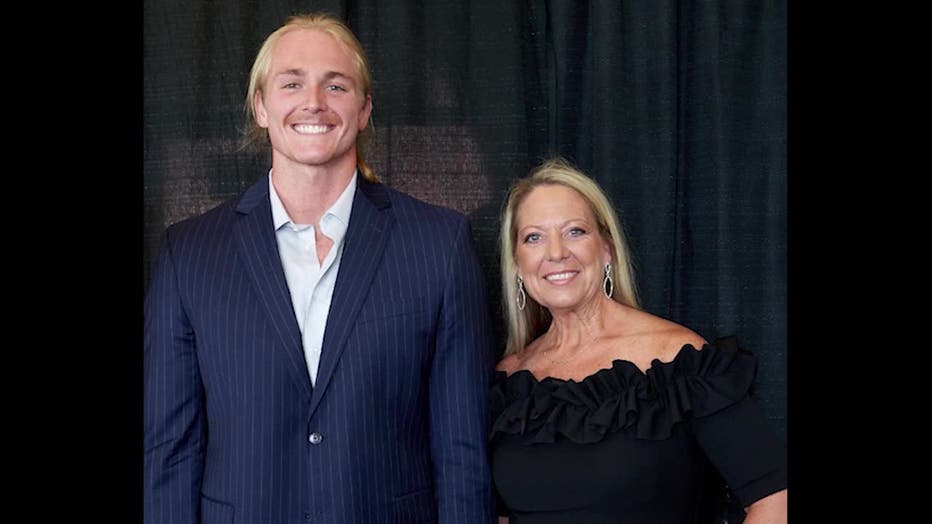 Baumstein urges parents to start talking with children early about what they are experiencing and feeling.
"When we do that, we're teaching kids that this is normal," she says. "There's nothing wrong with you if you're feeling overwhelmed, if you're feeling stressed, if you're feeling discouraged."
Harry Miller is still at Ohio State, set to graduate with a BS in mechanical engineering in December 2023.
He still has a 4.0 GPA and still hopes to become a Rhodes Scholar.
He hopes his story will reach other student athletes and kids who may feel isolated.
And, he hopes to normalize the conversation about mental health, to get people talking.
"Because if you don't talk about it, then you have a lot of young people living in echo chambers, who grow up not knowing what's real, what's not real, and what makes sense and what doesn't make sense"