Sidney Powell says she was not an attorney for Trump, wants to sever her Georgia trial from co-defendants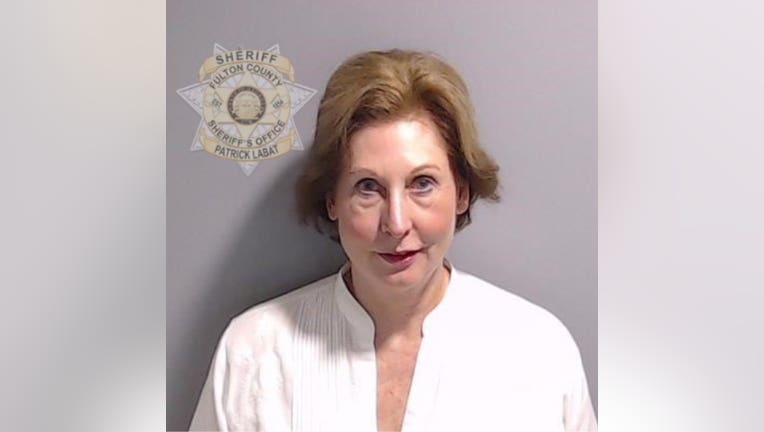 article
FULTON COUNTY, Ga. - Texas-based attorney Sidney Katherine Powell, who has been referred to as an attorney for former President Donald Trump, has filed a motion to sever her case from the other defendants in the Georgia election interference trial and is insisting that she never represented former President Trump or the Trump campaign.
Powell is the second defendant to request a speedy trial for allegedly scheming to overturn the 2020 election in Georgia.
Fulton County District Attorney Fani Willis wants to bring all the defendants in the RICO (Racketeer Influenced and Corrupt Organizations Act) case to trail at once. She initially requested a trial date in March 2024. Last week, she filed a motion to move that date up to Oct. 23 of this year after Kenneth Chesebro requested a speedy trial and was given that date for trial.
FULTON COUNTY DA FILES MOTION TO MOVE UP GEORGIA ELECTION INTERFERENCE TRIAL
Powell is facing 7 charges, including: Violating Georgia's RICO Act, conspiracy to commit election fraud, conspiracy to defraud the state, conspiracy to commit computer theft and computer trespass. She waived arraignment entered a not guilty plea along with Ray Stallings Smith III and Trevian Kutti on Aug. 29.  
According to the motion, Powell was not associated with the former president and had no contact with most of her purported conspirators and rarely agreed with those she knew or spoke with.
RELATED: Rudy Giuliani: Sidney Powell not part of Trump's legal team
The motion goes on to insist that she was falsely accused of participating in a RICO conspiracy because she attended a press conference and exercised her First Amendment right to speak and provided a legal opinion on an executive order. The motion also points out that Powell's name was "typed" on a contract with SullivanStrickler, which is the firm that sent a computer forensics team to Coffee County to examine voting machines. Powell says she did not request SullivanStrickler to go to Coffee County, did not plan the trip, and never actually signed a contract.
DID COFFEE COUNTY BREACH PUT FUTURE ELECTIONS AT RISK? DEPENDS ON WHO YOU ASK 
The motion also insists Powell had no role in the alleged "False Statements to and Solicitation of State Legislatures," "Solicitation of High-Ranking State Officials," "False Electoral College Documents," Ruby Freeman, DOJ officials, or contact with the Vice President.
Powell can only receive a fair trial if she is tried alone due to the fact she was not involved in or had knowledge of a vast number of events that her co-defendants are accused of participating in, according to the motion. Powell's lawyers say that forcing Powell to sit in a courtroom for weeks or months with co-defendants will cause tremendous prejudice to Powell. The motion also requests that the trial only last 3 days if the "prosecution does not realize its error in indicting her and agree to dismiss this wrongful prosecution before trial immediately."
Powell also wishes for her case to be separated from Chesebro, the only other defendant to request a speedy trial at this time. Chesebro's charges are unrelated to Powell's and her lawyers are concerned that if they are tried together, it would be confusing for the jury.
TRUMP SAYS DA'S OFFICE SHOULDN'T ASSUME TO KNOW BETTER THAN GEORGIA COURT ON HOW TO HANDLE CASE
Powell made numerous television appearances on FOX News after the 2020 election, claiming mass voter fraud tied to Dominion Voting Systems. She also filed multiple lawsuits, including one against the state of Georgia seeking to block certification of Georgia's election results. 
Powell is also believed to be one of the six co-conspirators listed in the Justice Department's indictment of Trump, according to multiple sources. 
Powell has been practicing law for 45 years, according to the motion. She began her legal career for the U.S. Attorney's Office in Texas, was president of the Bar Association for the Fifth Federal Circuit and American Academy of Appellate Lawyers, and has been lead counsel in more than 500 federal appeals resulting in more than 180 published options.