Search for Chamblee mother continues 5 months later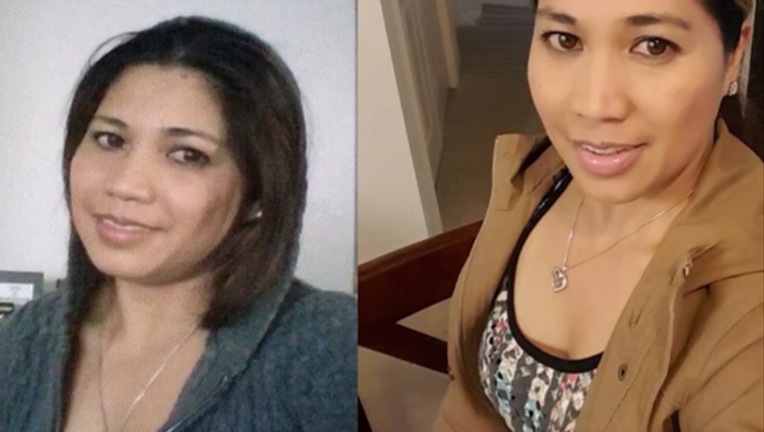 article
CHAMBLEE, Ga. - Members of the Filipino community gathered in Chamblee Tuesday night to pass out fliers for a woman who disappeared just before Halloween under suspicious circumstances. Police said they fear foul play in the case.
Cecilia Bustamante, 42, was last seen frantically leaving her job at a Willie's restaurant at The AT&T Midtown Center building in Atlanta on October 28. She was not reported missing until December 2 when she didn't arrive for a Thanksgiving celebration.
WATCH: A community united in search for woman

Police said they felt she disappeared against her own free will since she had no money, no credit cards, and no passport. Mrs. Bustamante fell of social media around the same time.
RELATED: Chamblee police investigate bizarre disappearance of mother
Friends said she would never leave her 7-year-old son behind. The Filipino community marched to her Meadow Wood Lane home Tuesday, about 5 months to the day after she disappeared. They arrived on foot, carrying candles and praying for her safe.
"As a Filipina, we call it Kababayan, and we need to reach out because who else is going to help her but us," said Pia Valeriano, with the Filipino American Association.
Police have checked with family or friends in Baltimore and the Philippines, but no one has admitted to seeing her.
"Some of the evidence is not there anymore but they are following up several leads that may lead to something else," said Willie Blanco with the Filipino American Association.
Blanco's group has been working with Chamblee police and even hired a new private investigator to help with the search.
Private investigator Eric Echols said the smallest detail could make a big difference in the search for Cecelia Bustamante.
"Someone has seen something, memory needs to be jarred, something needs to happen for them to come together as a community," said Echols.
The Filipino American Association has been very vigilant in their efforts to find the missing mother. About a dozen members of have been handing out flyers over the past few months.
Her husband and 7-year-old son were not in attendance at Tuesday's candlelight vigil. His lawyer once again declined comment in the matter.