School bus invovled in fatal crash in AL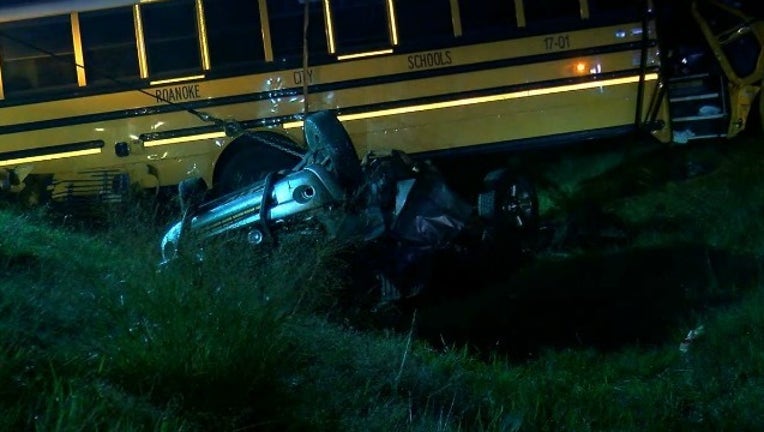 Talladega County, AL - A school bus from Roanoke City School System in Alabama crashed with another vehicle Tuesday night along Interstate 20 in Talladega County, Al.  Officials say the accident happened around 10:30 p.m (CST) at mile marker 168 in the eastbound lanes.   
Alabama State Troopers report that there were 11 injuries and 1 fatality in the crash, with the fatality reported in the passenger vehicle.   According to officials 8 student-athletes and 3 adults on the bus were taken to area hospitals and are expected to be okay.   At the time of the crash the bus was on the way back from a football game with 26 players and 3 coaches onboard..   Officials on the scene report the school bus driver was cut out of the crash and flown to UAB Hospital.
Still no word on just what caused the accident.   (Photo courtesy: WBRC-TV)