Savannah port moves a record 3.6M cargo containers in FY2015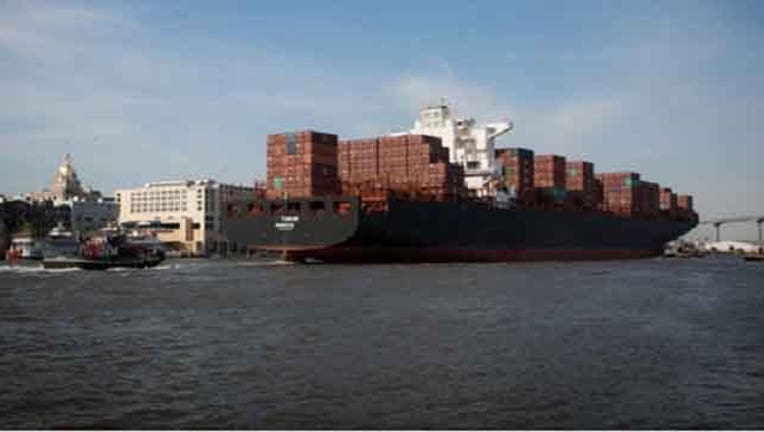 article
By RUSS BYNUM
Associated Press
SAVANNAH, Ga. (AP) - Georgia's busy seaports in Savannah and Brunswick handled record-breaking amounts of cargo in the recently ended fiscal year, with business buoyed in part by a labor dispute that disrupted ports on the West Coast.
The Georgia Ports Authority said Monday that Georgia handled 31.69 million tons of imports and exports during fiscal 2015, which ended June 30. The record total includes a whopping 3.6 million units of containerized cargo moving through the Port of Savannah. The port shipped more than 3 million units for the first time a year ago.
Curtis Foltz, executive director of the port authority, says much of the gains were fueled by cargo diverted from West Coast ports that struggled in the past year with slowdowns blamed on a labor dispute.
Copyright 2015 The Associated Press. All rights reserved. This material may not be published, broadcast, rewritten or redistributed.