Truck headed to Rick Ross' Fayetteville estate knocks out power for neighborhood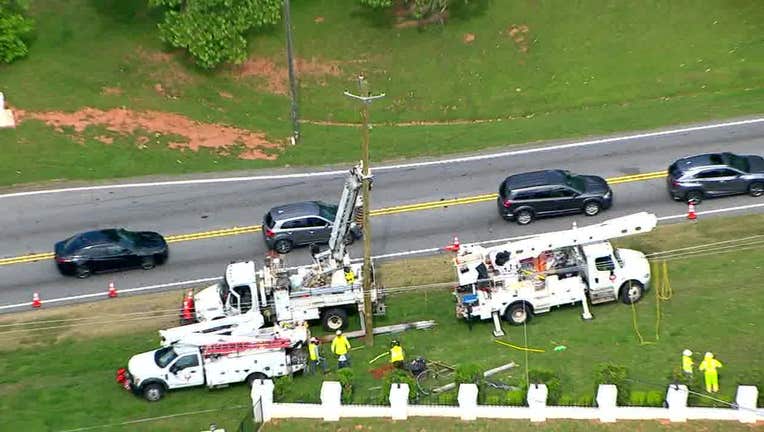 article
FAYETTEVILLE, Ga. - Rapper Rick Ross' neighbors were left in the dark after a truck headed for his estate hit a power line Wednesday afternoon. At least 200 residents were affected, according to Georgia Power.
This comes just days before the rapper's highly anticipated, and highly controversial, 2nd annual car and bike show in Fayetteville.
FOX 5 Atlanta has been following the saga. It began when the Fayette County Planning and Zoning Commission denied the rapper's permit for the event, saying it was "not in compliance with Fayette County Zoning Ordinance."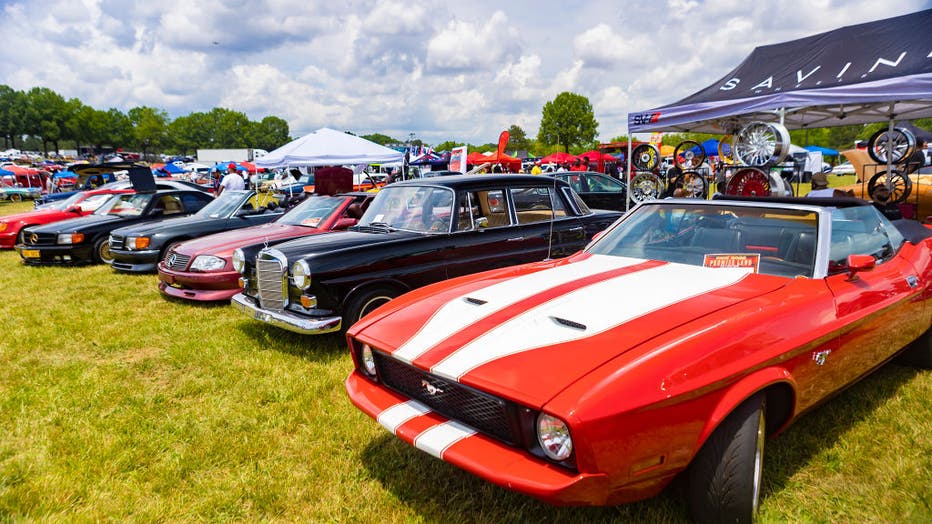 FAYETTEVILLE, GEORGIA - MAY 21: Atmosphere at Rick Ross Car & Bike Show on May 21, 2022 in Fayetteville, Georgia. (Photo by Terence Rushin/Getty Images) (Getty Images)
Rick Ross, whose real name is William Leonard Roberts II, posted to instagram in mid-May to say the show would go on anyway.
Though concerned residents and nearby business owners who spoke with FOX 5 said they were worried the event at Ross' property nicknamed "Promiseland" would cause traffic and parking issues, the Commission granted him a conditional use permit just over a week later.
Georgia Power says customers in the area were left without power when a truck hit a power line in front of Rick Ross' Fayetteville home.
Power is expected to be fully restored to the area at around 8:30 or 9 p.m., according to Georgia Power's outage map.