Record-breaking gar caught at Lake Allatoona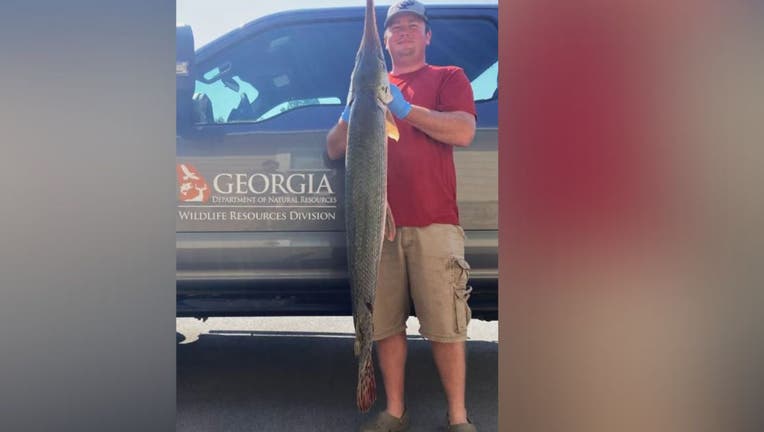 article
LAKE ALLATOONA, Ga. - The Georgia Department of Natural Resources says a record-breaking gar was caught at Lake Allatoona on June 24 by a man named Caleb McClure.
The enormous fish was almost 5 feet in length and weighed 27 pounds and 4 ounces.
DNR says the fish likely represents the largest longnose gar ever documented by DNR on Allatoona, eclipsing a 24 pounder captured during gillnet sampling in the fall of 2021.
The state record is 31 pounds and 2 ounces. That fish was caught last year, according to DNR. 
Gars are one of the largest freshwater fishes and can reach up to 10 feet in length.