Raffensperger responds to criticism over primary day voting issues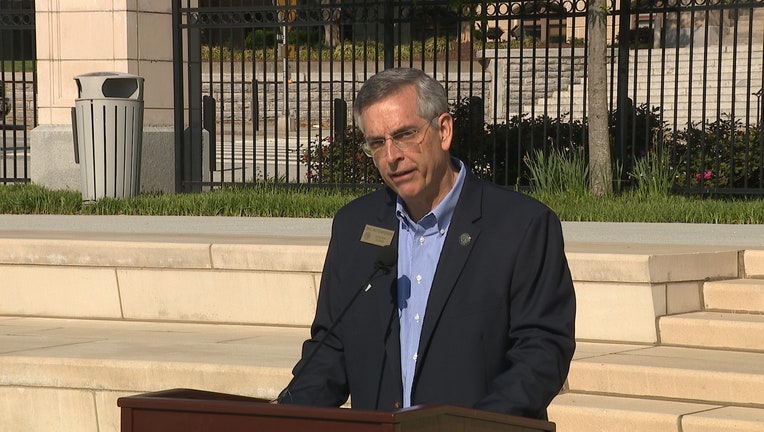 article
ATLANTA - Georgia's Secretary of State is facing sharp criticism Wednesday for issues during the Primary Election that includes long lines, incorrect ballots, a lack of paper ballots, and the state's new voting machines to be inoperable.
Georgia Secretary of State Brad Raffensperger was quick to blame county elections officials for the mistakes. Something he double-downed on in a statement released the evening after Election Night.
His statement reads:
"As the Secretary of State, I will continue to work with our county elections boards and directors to train them to properly deliver, install and maintain our voting system. It is clear that some counties continue to not perform. It is the responsibility of the counties to properly deliver and install equipment. It is the responsibility of the counties to properly train its poll workers.
"The Secretary of State's Office cannot administer elections, every Georgia county is charged with that responsibility. But what is clear from yesterday, is that while almost every county delivered successful elections—a couple did not.
"I am working with the General Assembly to help give the State greater authority to directly intervene and require management changes as well as call for the counties themselves to pay for the remedial action. My office's POST-certified law enforcement officers will undertake a complete and thorough investigation into what happened in Fulton County, including not just what happened yesterday but also any improperly handled absentee ballot applications.
"We are here to protect every voter. Republicans, Democrats and Independents deserve well run elections. That is why we are proposing to the General Assembly legislation that will enable the state to intervene and look into failing elections offices, when it's clear there are continued failures."
But civil rights leaders during a press conference earlier in the day said it wasn't about just a few counties.
"Our office began getting calls from across the state. From Brunswick to Oglethorpe and Montezuma to Rome, so it is not a Fulton and DeKalb issue," Robert Fratillo with Rainbow PUSH said.
"We have been fighting this issue for 110 years, we have been advising the young people who have been in the streets for the last 12 to 13 days and we are disheartened by the actions that we saw yesterday as people were trying to exercise the franchise," Gerald Griggs with the NAACP said.
"We just saw systemic failures in yesterday's election. More rampant, pervasive and detrimental than we experienced in 2016," said Maya Dillard Smith, a Rainbow PUSH board member.
These civil rights advocates said the buck must stop at the top. They want Secretary of State Brad Raffensperger to go through his resignation, recall, or impeachment.