Woman cursed, spit on Atlanta Delta Air Lines employee, police say
ATLANTA - It has happened again.
Passengers growing aggressive when their flight plans unexpectedly change is becoming a regular occurrence at Hartsfield-Jackson Atlanta International Airport. Employees, law enforcement and fellow travelers who are affected by it say they've had enough.
"Please don't do this," a young, female passenger begged the Delta Air Lines staff at her gate who just told her she wouldn't be flying. She said she had an urgent reason to return home to family and needed to board.
A gate agent for Delta explained to the arriving officers that she smelled of alcohol.
"I had a couple," the woman admitted to one of the officers.
Using de-escalation techniques, that same officer told her to calm down and tried to explain he would attempt to get her to a hotel for the night. She could return the next day for a new flight. 
He was unsuccessful. Video released exclusively to FOX 5 Atlanta shows the woman's demeanor changed from pleading to nasty. The officer's body camera footage audibly captured the moment she spit on a female gate worker.
"I didn't even spit on her," the woman yelled as the officer pinned her to the ground for an arrest.
It isn't the first time a violent incident between airport staff and a passenger was caught on camera.
Recently, another irate passenger tackled and injured a Spirit Airlines worker in Atlanta. After the incident, she told law enforcement she was pregnant.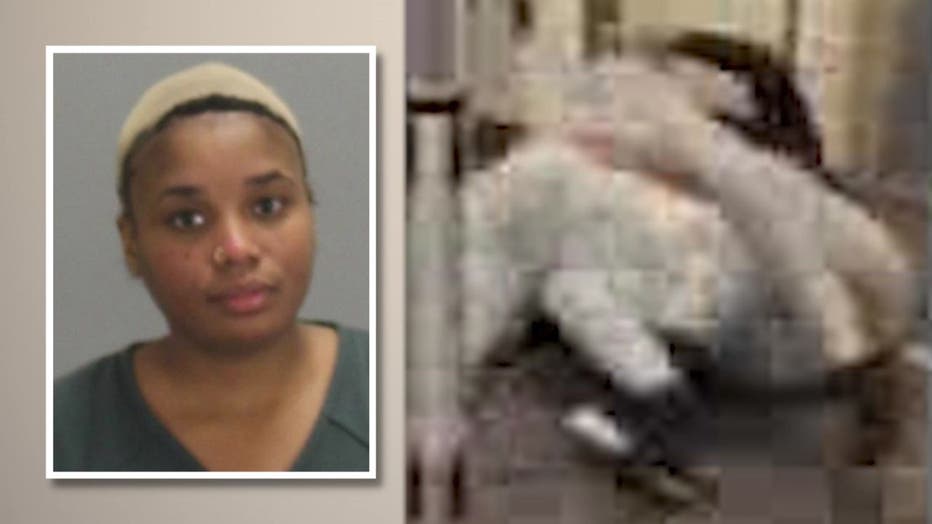 Back in January, an Ohio woman was filmed as she used a fire extinguisher on officers who were trying to arrest her in the Atlanta airport.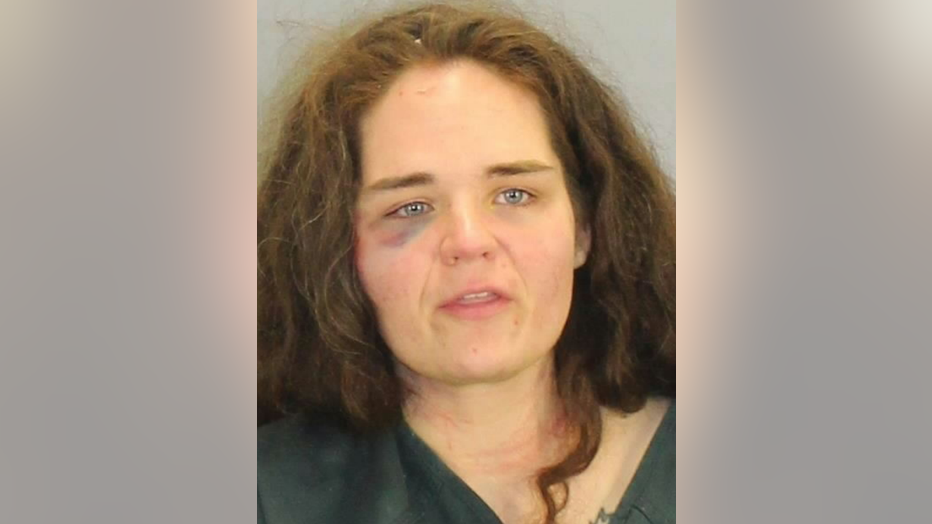 Jennifer Kaye Holder (Clayton County Sheriff's Office)
"Sometimes, it can get out of hand at the airport," retired Atlanta police officer Orrick Curry told FOX 5 Atlanta. "Especially, when you add alcohol."
Curry explained how bad passenger behavior can impact the other law-abiding travelers.
"I've been on a flight before where a young lady got very irate with the flight attendant, and actually everybody had to disembark until law enforcement [came] on, which made the other customers upset," he said. "At that point, what happens? Passengers on that flight miss their other connecting flights. It's very frustrating on both sides."
Officials say the act of spitting on someone is considered simple battery, so the woman involved in the recent spat was arrested on site and taken to the Clayton County Jail.