Police release sketch of man wanted for kidnapping, robbing 2 women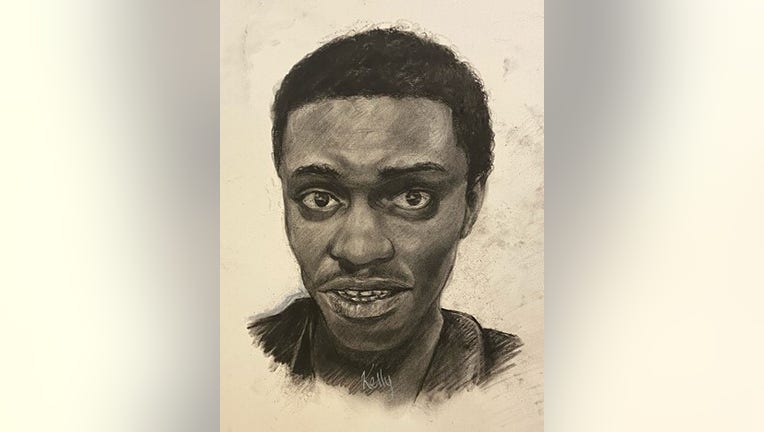 article
ATLANTA - Police have released a sketch of a man who reportedly kidnapped and robbed two women.
The first incident happened on Piedmont Road, near Lindbergh Way on Sept. 27. The woman, Robin Cauthen, said she got back in her car after an appointment at a hair salon. 
"I get in the car and at the same time I'm getting in, this man is getting in the front seat," Cauthen said. 
She said she tried to get out but the man pulled her back in by her arm. 
"He said drive or I'll blow your effing head off," Cauthen said. 
The man reportedly demanded she drive him to her bank and used the GPS on her phone to guide them there. 
During the drive, she said she started talking to the man.
"I said, 'How old are you?' He said, '24.' And then he said, 'I'm just trying to feed my son. I have no money and my six-year-old has no food,'" Cauthen said.
She learned his name was Robert. They continued their small talk about her children, her taste in music, and even about her new haircut.
Cauthen said when they got to the bank, she withdrew $700.
"I said, 'Robert, here's $700.' He said, 'I only asked for $600.' These are the little clues that he was just desperate. I said, 'You're down on your luck. Take the $700.' And he said, 'Thank you.'"
Cauthen said she feels compassion towards him and the situation he said he's in, but also said he needs to be caught before he strikes again.
"I don't want anyone to go through the terror and assault he put me through. That's why I want him caught. I'm sorry if he has a six-year-old son and he gets sent for 30 years. But he can't terrorize people like that," Cauthen said. 
Two days later, a woman came into the APD Zone 2 precinct and told police a similar story. She said she got into her car after pumping gas on Sidney Marcus Boulevard and heard a man's voice coming from the back of the car. The man told her to drive to an ATM and take out $800 and he also took out $200 from her purse. He then told her to drop him off.
On Wednesday, Sandy Springs Police Department said they are also investigating a similar case. Police believe the suspect in the Atlanta cases could be the one responsible for the incident in Sandy Springs.
Anyone who recognizes the man should call Atlanta Crime Stoppers at 404-577-TIPS or Sandy Springs Police.
Download the FOX 5 Atlanta app for breaking news and weather alerts.