Police: Man leads police on hours-long chase after traffic stop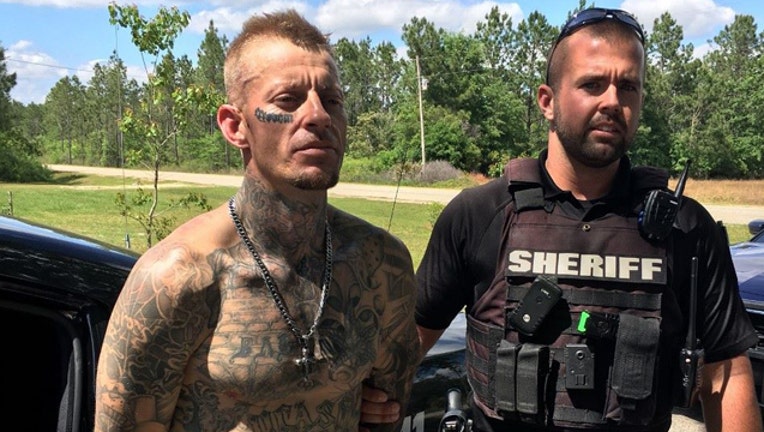 COFFEE COUNTY, Ga. - Two men have been put in custody after a chase that lasted hours in Coffee County.
Officials say officers attempted to make a traffic stop near West Green when the driver, 34-year-old Jeremy Ely Gaskins, drove off.
Officers chased down Gaskins, who then fled on foot toward the Jeff Davis County line.
Hours later, the Georgia State Patrol Aviation Unit, the Ware State Prison K-9 Unit, and various local departments found Gaskins in a wooded area.
Gaskins was wanted for three felony probation warrants for charges including the sale of methamphetamine and burglary, officials said.
He's now been transferred to the Coffee County Jail and has been charged with felony fleeing, obstruction, and multiple traffic violations.
Another person in the vehicle Gaskins was driving, 25-year-old Garrett Zackary Adams, faces the charge of obstructing law enforcement.