Police hunt for individuals involved in graduation event shootings
ATLANTA - The Atlanta area saw multiple shootings over the weekend. At least two happened at graduation events, including one that took the life of a 16-year-old girl.
Law enforcement agencies say shootings, like the gathering at the parking lot of Benjamin E. Mays High School early Sunday morning, are more likely this time of year simply because more people are around.
"When you see a concentrated amount of people, you're going to have a tendency to see things like this occur," said Paulding County Sheriff's Sgt. Ashley Henson.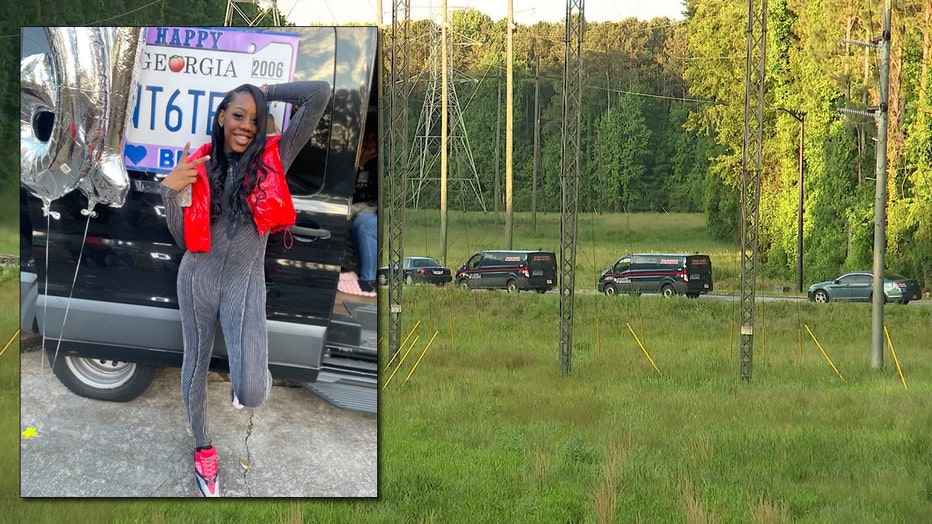 Bre'Asia Powell, 16, was shot and killed at an unauthorized graduation party at Mays High School in Atlanta on May 28, 2023. (FOX 5 | Supplied)
Following a confrontation outside Paulding County High School's graduation Saturday, Hiram police say two cars sped off. That's when police say an occupant of one car shot the 26-year-old driver of the other vehicle. The driver is being treated at Grady Memorial Hospital. Hiram police have one person in custody and are looking for the other involved.
Then, just before 2:30 early Sunday morning, Atlanta police say someone opened fire at an unauthorized gathering at Benjamin E. Mays High School after a graduation party. Sixteen-year-old Bre'Asia Powell lost her life, and medics rushed a 16-year-old boy to the hospital. Atlanta police are still investigating what led up to that shooting.
"Because there's more people there, and you may have some groups of individuals, and so, it seems as if people can settle their differences with guns, which is obviously not what people need to be doing. Let cooler heads prevail, you know, take a breath, talk it out," said Sgt. Henson.
While investigations into both shootings continue, Atlanta Mayor Andre Dickens stresses resources available for parents and other young people during the summer months.
In years past and in times past, as school gets out. We are aware that kids get out, and they get to play. We want to make sure that you guys are aware that we have a summer youth plan. That involves athletics that involves STEM, STEAM that involves arts," the mayor said.
And authorities continue to encourage anyone who knows anything about these crimes to come forward.
"We need to know who these individuals are because they could go out and inflict more violence on someone else," said Sgt. Henson.
For the shooting here outside of Mays High School, Crime Stoppers Atlanta is offering a $10,000 reward to catch the shooter.