Police: Ex-boyfriend arrested for kidnapping, beating woman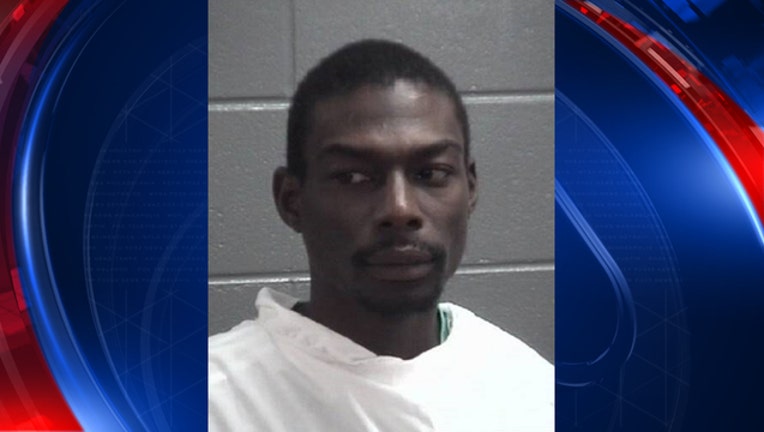 GRIFFIN, Ga. (FOX 5 Atlanta) - Police in Griffin said the man who kidnapped and brutally beat a 27-year-old mother has been arrested.
"I just kept checking the Spalding County arrest jail records until I saw his mugshot. I am extremely relieved to know that the monster who abused my child was finally apprehended," the victim mother told FOX 5's Portia Bruner.
Marcus Bernard Waller, 27, turned himself in to the police on Tuesday, almost a week after police said he violently confront his ex-girlfriend at Griffin City Park.
"They dated in high school and he never touched her, but I guess he saw her being dropped off at the park by her male friend and got upset. He beat her, punched her in the nose and several times in the stomach. It was awful and she couldn't even look at her own face for the first couple of days after she got out of the hospital," the victim's mother said.
Griffin Police said Waller approached the victim at the park after a male friend dropped her off to pick up her car there last Wednesday. Police said the victim told investigators she was beaten to the ground and then dragged across the pavement by her hair. Investigators said she was then forced into Waller's truck where the beating continued.
He eventually stopped and agreed to take her to the hospital if she promised not to tell anyone what happened, police said. She was admitted to WellStar Spalding Regional Hospital with a fractured nose, injuries to her face, and other multiple injuries to her body, police said.
"If other women have been beaten by him, they need to come forward so everyone can see who he turned out to be. The next girl may not be so lucky to survive like my daughter did," the victim's mother said.
Police said they were able to match the victim's description of events to items found in Waller's truck as well as statements from witnesses.
Waller was booked into the Spalding County Detention Center on charges of kidnapping, aggravated battery, damage to property, false imprisonment, battery, simple battery, and disorderly conduct.
"He needs to pay the consequences so he doesn't hurt anyone else's daughter," her mother said.
No word on Waller's next court appearance or if he has retained an attorney.