Police: 2 arrests in carjacking that ended on Emory's campus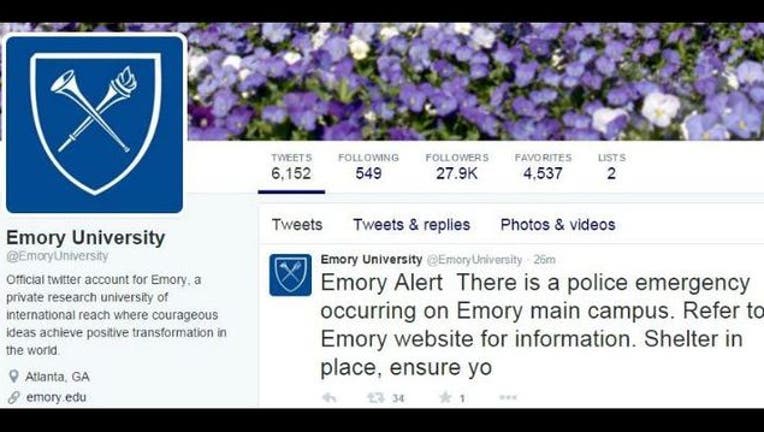 article
ATLANTA - DeKalb County police have arrested two suspects in connection with a carjacking that ended on Emory University's campus last week. 
The incident took place early Tuesday morning on August 11. 
Students and staff were cautioned about a police emergency on the main campus through sirens and tweets. 
Police told Good Day Atlanta's Kaitlyn Pratt two carjacking suspects sped onto the campus in a stolen SUV with DeKalb police in pursuit. The suspects attempted to get into a parking garage on Eagles Row, but weren't successful. That's when police said the pair bailed from the Jeep they were in and ran. 
"There was a car jacking w/ perpetrators chased onto #Emory campus. @DeKalbCountyPD & Emory Police on scene, event now all clear," Emory University tweeted.
Students were told to take shelter immediately. The university sent out an alert and displayed the following message on its homepage:
"EMORY ALERT. THERE IS A POLICE EMERGENCY OCCURRING ON EMORY MAIN CAMPUS. REFER TO EMORY WEBSITE FOR INFORMATION. SHELTER IN PLACE, ENSURE YOUR SAFETY."
The university said everything was all clear shortly after 6:00 a.m. that morning.
According to the DeKalb County Police Department, two male juveniles have been charged with armed robbery. Their ID's can't be released since they are juveniles.