Paulding County Sheriff's Office mourns the loss of K-9 Grep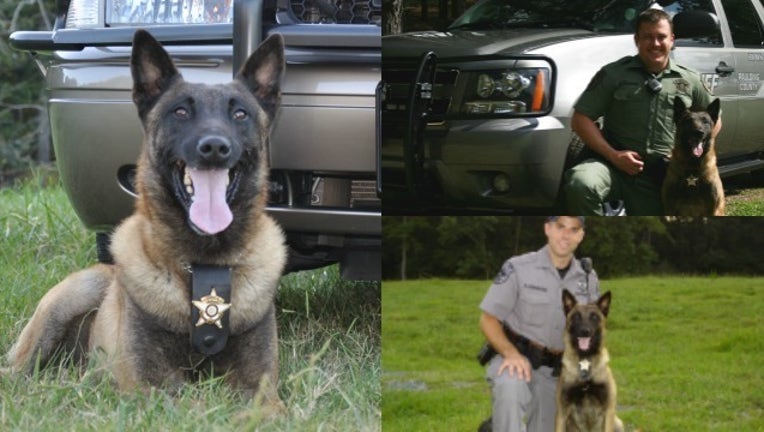 article
PAULDING COUNTY, Ga. - The Paulding County Sheriff's Office is mourning the loss of retired K-9 Grep. Grep passed away Friday morning. He began his service in 2004 and retired in 2013.
"K-9 Grep will be remembered for his relentless drive and his unwavering desire to find narcotics, 'bad guys', and the love and praise of his handlers."
The Paulding County Sheriff's office says that 13-year-old K-9 Grep passed away next to his loved ones.
"Law Enforcement canines live their lives to serve the communities they work for, K-9 Grep was the epitome of this. He will be sorely missed by us all."
He will be laid to rest behind the Sheriff's Office in the K-9 Memorial Area. Please keep the Sheriff's Office and the law enforcement K-9 community in your thoughts and prayers during this difficult time.