Paulding County bus driver suspended after elementary school student 'backup' at bus stop
PAULDING COUNTY, Ga. - A substitute bus driver is suspended while the Paulding County School District investigates why several elementary school students weren't allowed to exit a school bus on Wednesday afternoon. 
Paulding County schools said the bus driver was filling in for the regular driver, who had called out sick. The district said the typical release of some students "broke down" at a bus stop near Old Harris Road and Jimmy Lee Parkway. 
The district said in a statement that the substitute bus driver was "trying to manage the release of younger students." A "backup" escalated to parents of several students waiting at the stop outside the bus. School district employees called the Dallas Police Department.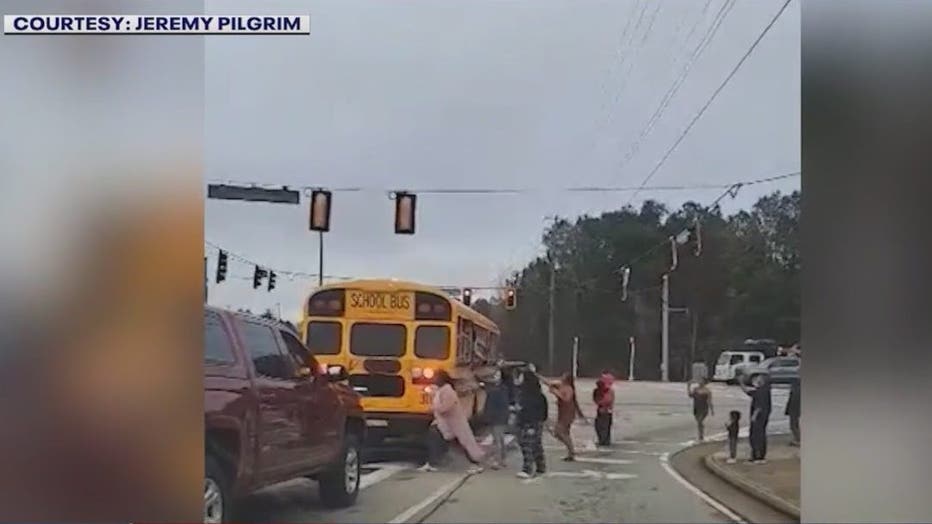 Dallas police helped dismiss the students from the bus while a supervisor helped transport the remaining students on the bus, the school district said. Ultimately, the district said all the students arrived home safely.
The Dallas Police Department said it's investigating the dispute between the bus driver and parents. The school district is investigating the issue as a "personnel matter."