Passport backlog costs Decatur friends once-in-a-lifetime trip, thousands of dollars
DECATUR - The passport backlog has made emergency trips more frantic and ruined long-planned vacations and mission trips. Congressional offices report calls for help to get passports processed have doubled. 
Laura Schiener is one of the thousands of people who needed her passport renewed. She faced the same delays, the excruciating hold times on the phone, and, ultimately, a missed trip costing her and her friends thousands of dollars.
"My whole family lives in and around Glasgow, Scotland," she said pointing to a map in her dining room. "It's always been a dream of mine to share Scotland with friends."
So with their friends, they started planning 10 years ago.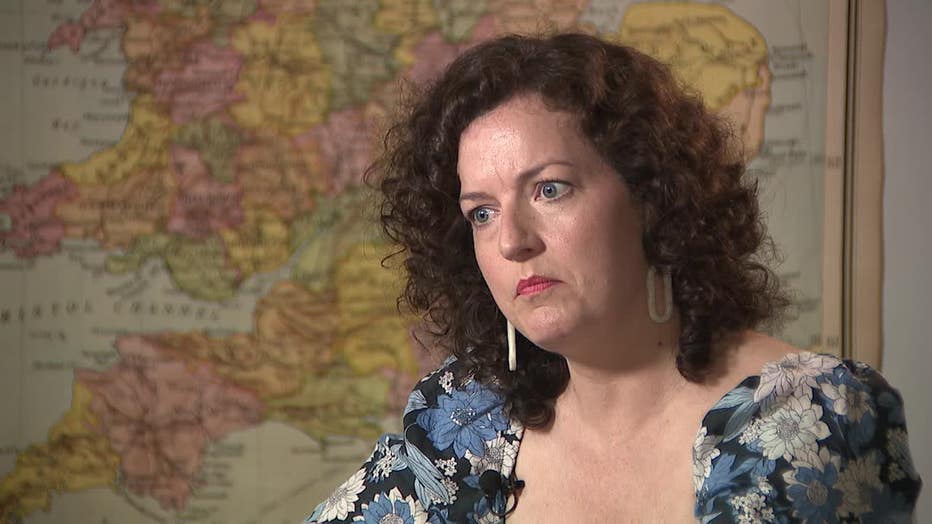 "We definitely knew that when we turn 40, hey, we should all go for this huge trip together," she said.
But what wasn't in the plans for their landmark birthday trip was to collide with the worst passport backlog in history.
This bipartisan letter sent in April to the U.S. State Department from 194 members of Congress notes passport offices are "getting 500,000 applications a week," up 40% from last year.
The Schieners mailed off their passports in April for renewal, but concerns about their June 13 departure started immediately.
"It said it would take seven to 10 weeks after we sent it in," Schiener said.
That would be close, but fortunately, they had paid an extra $200 for expedited processing and one-day shipping. Just to be safe.
"About a month in I was like, 'Well, hmmm … it's still not here yet,'" she said. "Maybe I should investigate further."
Well, hold on for record-setting hold times. Her first call — two hours. She says she never got through. Tried again the next day. Hold time an hour and a half. This time she got a recorded message that said if her trip was less than two weeks away to push three, which ended up being a road to nowhere.
"It said, 'We are sorry, due to a large call volume, we are not able to take your call at this time,'" Schiener recalled.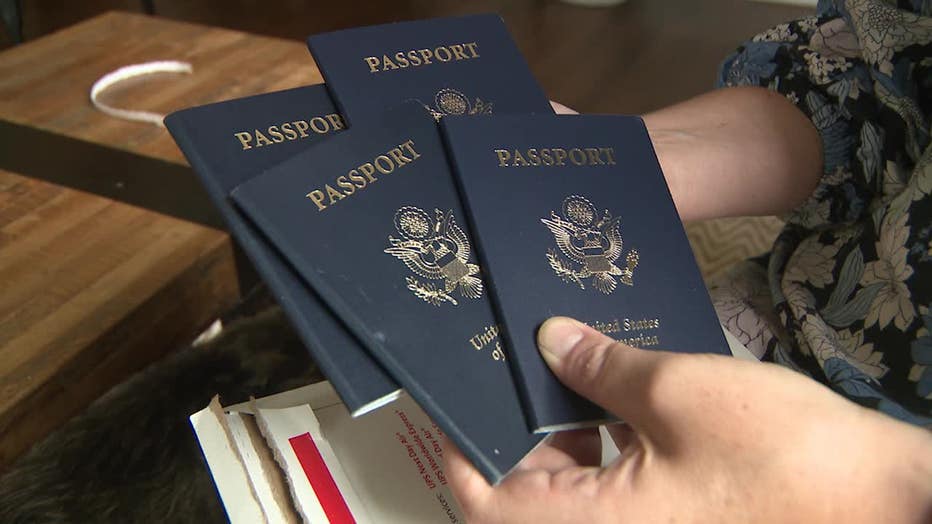 This routine went on for some time before she actually spoke to someone.
"I spoke to a lady who was lovely and helpful, and she was marking our passports urgent," she said.
But the Thursday before her Tuesday, June 13 flight, there were still no passports. One agent told her she would need an emergency passport appointment. First available was June 20 - long after the departure date.
Congressional offices report too much of their staff time right now is taking constituent calls looking for passport help.
U.S. Rep. Nikema Williams was the lead signatory on that letter to Washington asking the U.S. State Department to fix the backlog. Her office took Schiener's frustrated call.
"There were 80 people ahead of me, who are in a similar situation here in Atlanta," Schiener said.
Congresswoman Williams' office directed her to U.S. Sen. Warnock who helped to fast-track the process.
Here's what's canceling dream vacations and delaying important emergency trips. The U.S. Secretary of State in a hearing said COVID started this whole mess. The shutdown meant no traveling, and staff was let go. Now they're short-staffed. The online renewal system is shut down for tweaking. It's snail mail only. And more Americans than ever want passports. 
The Schieners' renewed passports did arrive with congressional intervention but only hours before her Tuesday flight. It was too late. The group canceled the trip the night before to save some money on flights and hotels.
"But, unfortunately, our best friends we were traveling with had non-refundable tickets," she said.
In all, the brand-new 40-somethings are out about $4,500. They have no magical memories. Only sage advice from a weary world traveler. 
"I would definitely encourage anyone who is interested in traveling internationally this year, I'd say even into early 2024, to go ahead and get your passport renewal process started," she said.
The passport agency says the backlog is now currently 11 weeks.