Oprah Winfrey teases run for president in 2020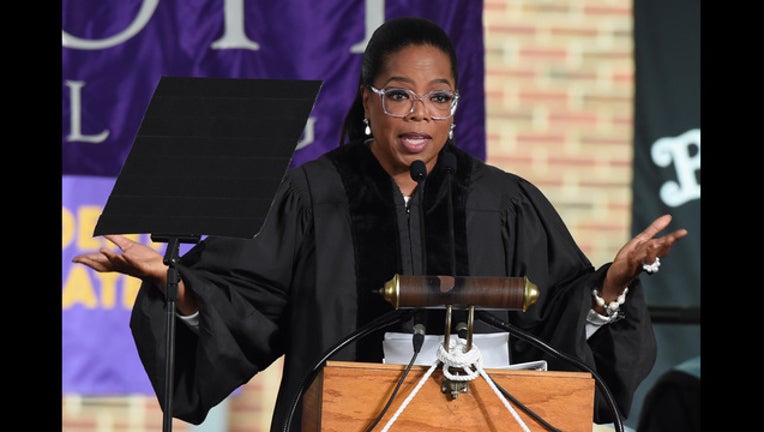 article
(WJBK) - Could Oprah Winfrey be the contender to take on Donald Trump for President in 2020? The former talk show host hasn't confirmed yes or no, but she's definitely teasing it.
Thursday, Winfrey tweeted a link to a New York Post column that called her the Democrats' best hope for 2020.
"Thanks for your VOTE of confidence!" the tweet said, with a direct mention of the author, John Podheretz.
The column mentions this past week's '60 Minutes,' where a panel of Michigan voters discuss political differences on screen. The moderator of that panel was Winfrey.
Podheretz said she listened to the panel and spoke without judgment. He called her 'dazzling'.
Podheretz said she's one of the figures to watch heading into the 2020 election and says that "she's uniquely positioned, should she wish to commit herself, to seek the Democratic nomination for president and challenge Trump in 2020."
Is she actually going to run? She suggested to Bloomberg in March that she was sort of considering it.
"I never considered the question even a possibility," she said, before adding, "I just thought, 'Oh … oh?' "
Her good friend Gayle King said it was an obvious joke and that it would never happen, which Oprah backed up in June by saying "I will never run for public office."
But, things could change....