One of two brothers wanted in murder case turns himself in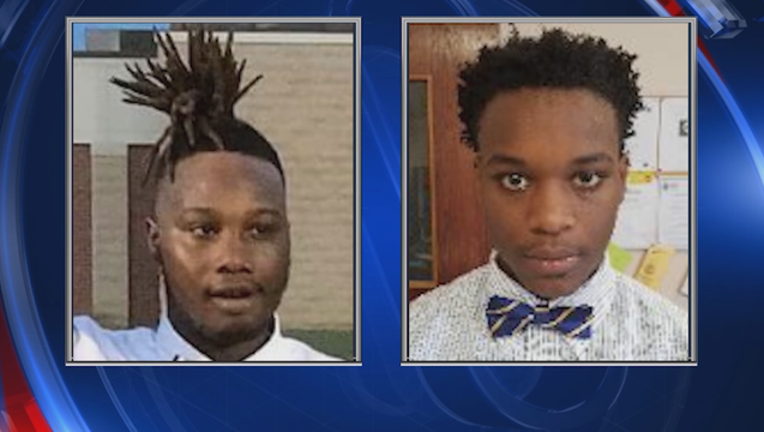 article
TOOMBS COUNTY, Ga. - One of two brothers wanted for murder in the shooting of a 20-year-old college student from DeKalb County has turned himself in, according to Georgia Bureau of Investigation.
Khalif Wagner, 19, turned himself in at the Toombs County Sheriff's Office Saturday night in Vidalia. Toombs County Sheriff Alvie Kight was instrumental in negotiating Khalif Wagner's surrender, according to the GBI.
His brother, Khalil Wagner, is still wanted by police. If anyone has information on the whereabouts of Khalil Wagner, please immediately call the local 911 center, the GBI office in Eastman at 478-374-6988, or the Mt. Vernon Police Department at 912-583-2771.
MORE: DeKalb County family grieves over death of student
Stevenson Derival, a junior at Brewton-Parker College, was killed during a party in Montgomery County.
Two of his classmates and his sister said his death was senseless. All said they hope an arrest is made quickly in the case.
"You could never see him mad or stressing about something, you could never tell because he was always smiling," said Wendal Johnson, a childhood friend.
Derival was born in Haiti and raised near Decatur. He was a proud 2015 graduate of Towers High School in DeKalb County. He excelled in wrestling and track and field and did the same at Brewton-Parker College. He was a criminal justice major with big hopes and even bigger dreams.
"He would always say 'I just love my family, I just want to make my family proud of me.' And I would tell him 'baby, I'm proud of you. It's not you that I'm worried.' Because I tell all my brothers that, 'I know it's not you guys because you come from good family, it's not you guys I'm worried about, I'm worried about those demons out here,'" said Rebecca Joseph, cousin
"You heard him, parents, mothers, fathers, sisters, cousins, grandmothers. It's a lot of people you affect. So with the violence, you got to stop. It's got to go," said Johnson