Officer helps runner cross finish line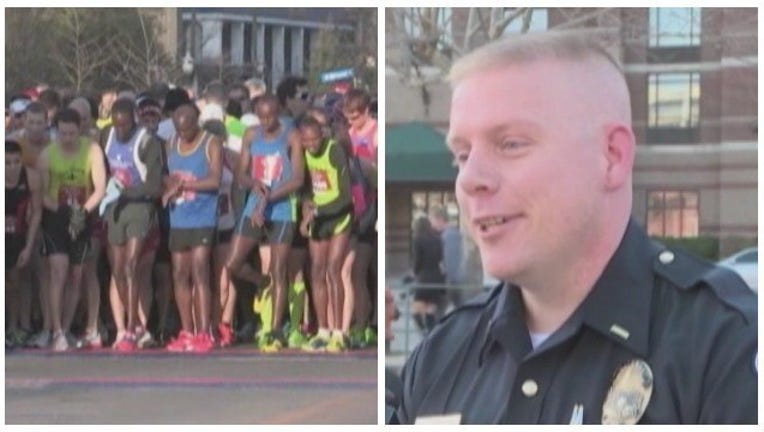 article
In a race the most important thing is to cross the finish line and with a little help from a police officer, one Louisville runner is proud to say she did just that.
Asia Ford had plenty to be proud of after the "Annual Rodes City Run" in Louisville.
The last few years have not been easy for her and after reaching nearly 500 pounds she was forced to lose weight.
"It's been a struggle because nothing is easy in life, it's been a lot of teary moments but I know I want it for myself," said Ford.
On Saturday, with just two miles to go in the six mile race, Asia was struggling to reach her goal. Just as she was running out of steam, an officer came to her rescue making sure she didn't quit.
"I'm not going to let her quit, so I got out, walked over, she immediately grabbed my hand," said Lieutenant Aubrey Gregory with the Louisville Metro Police Department.
"He asked me if I wanted to stop and I was like, no, we have two more miles to go," said Ford.
They both crossed the finish line together!
"Your heart starts to fill up, you get those goose bumps and tingles all over your body and when I watched her approach and I started to hear people scream and I let her go right there before the end and to see her raise her hands, there aren't words, there just aren't words to express the way I felt seeing her be successful like that," said Gregory.
For Asia, this moment was way more than just finishing the race.
"Teary-eyed, it was a really special moment," said Ford.
Later Sunday night, Louisville's mayor tweeted about the race posting a photo of Ford and the officer finishing side-by-side and writing alongside it, "What a compassionate city looks like."