No jail time for man who stole Travis Kvapil's NASCAR race car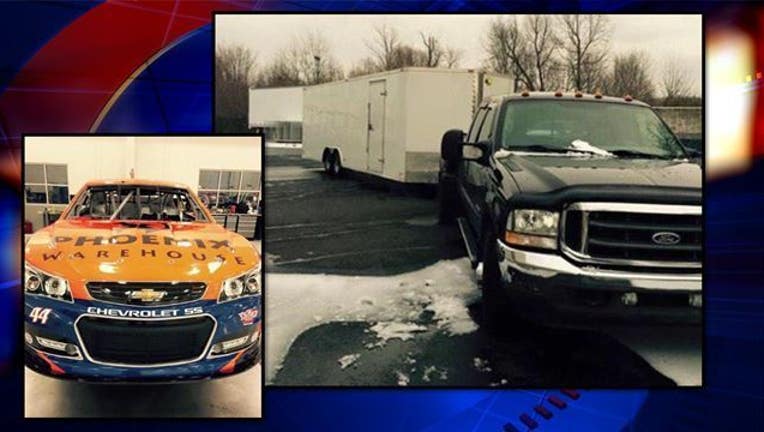 article
No jail time for a man who pleaded no contest to stealing a NASCAR Sprint Cup car.
Johnny Terry will serve 10 years on probation and pay a $1,000 fine for taking the car back in February.
The Team XTREME Racing's truck, trailer, and the car were stolen from the parking lot of a Morrow hotel.
The car No. 44 was specifically built for the race in Atlanta, but because it was stolen, it didn't make the qualifying rounds. The team didn't have a backup car in Atlanta, so Travis Kvapil was forced to drop out of the race.
Authorities found the car the next day.
The Chevrolet is valued at $250,000. In addition to the race car, the trailer also contained a spare engine valued at $100,000 and racing equipment valued at $17,500, according to a police report.