New location set for trial of dad in toddler's hot SUV death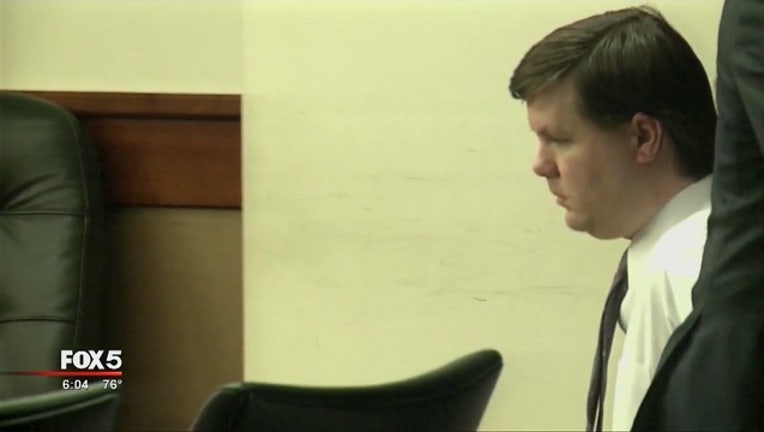 article
ATLANTA (AP) — The trial of a Georgia man accused of intentionally leaving his toddler son in a hot SUV to die will be held in the coastal city of Brunswick after a judge agreed with defense lawyers that an impartial jury could not be found in a metro Atlanta county.
Superior Court Judge Mary Staley ruled last month that jury selection, including questionnaires and questioning of individual jurors, made it clear that Justin Ross Harris' trial should move away from Cobb County, where his 22-month-old son Cooper died.
Court officials announced the new location Thursday morning and said they expect the father's trial to begin Sept. 12, though trial dates are often delayed.
Harris, 35, faces charges including murder.
Police have said the boy died after spending about seven hours in the SUV on June 18, 2014, when Atlanta-area temperatures soared at least into the high 80s.
Brunswick, in Glynn County, is about 275 miles southeast of the parking lot where Cooper died.
The trial is expected to last four to six weeks, Cobb County Superior Court Administrator Tom Charron said.
Officials plan to visit Brunswick in July to survey the courthouse and security issues, he said. A mid-August court hearing in the case will be held in Cobb County, he said.
The two Georgia counties have a history of swapping trial venues in high-profile cases where there are concerns about finding impartial jurors.
In 2013, the trial of a man accused of gunning down a baby in a stroller on a Brunswick street was moved to Cobb County after the child's death drew national attention and heavy publicity in the Brunswick area.
Jurors convicted 18-year-old De'Marquise Elkins of murder and sentenced him to life in prison with no chance of parole.
After three weeks of jury selection in Cobb County, Harris' attorneys asked that his trial be relocated. Prosecutors and defense attorneys couldn't agree on five disputed potential jurors, despite Staley's urging, and she then granted the request to move the trial.
Defense attorneys maintained that extensive pretrial publicity had resulted in an "atmosphere of hostility" against their client. Prosecutors argued jurors could be found who would be impartial and dismissed the request to move the trial as a defense strategy.
About 250 potential jurors filled out a 17-page questionnaire that included questions about what they knew about the case. The lawyers and judge then began questioning them individually. They questioned more than 80, qualifying about half of them to be part of the jury pool.
Many said they believed Harris was guilty. Some said they would try to put aside those thoughts and be fair and impartial, but others said it would be hard for them to do that.
Before settling on Brunswick, court officials considered sites across Georgia. North Georgia was "pretty much ruled out" due to media coverage, Charron said. Brunswick is among the state's media markets farthest from metro Atlanta.
"There's no question it's going to be more expensive than if we tried the case here in Cobb," Charron said, adding that he had no estimate on how much it will cost. A major portion of the added costs will likely be from temporary housing for employees and witnesses, he said.
Harris is a native of Tuscaloosa, Alabama, and moved to Georgia in 2012 to work for Home Depot.