Suspect in deadly Midtown Atlanta shootings denied bond, speaks up during hearing
ATLANTA - A Fulton County judge denied bond for the woman accused of "targeting" people in shootings in Midtown.
Two people are dead and another is hospitalized after authorities say Raissa Kengne opened fire at an apartment building and office building. 
The judge said during Kengne's initial hearing he was precluded from granting bond. Kengne seemed to protest. The judge asked her to remain silent multiple times. At one point in the hearing, Kengne spoke up and explained a conflict with her attorney, who said she is not qualified for a public defender because of particular assets or income that she has.
"You have the right to remain silent, and I would encourage you to use it," the judge said. 
TAXI DRIVER WHO DROVE SUSPECTED MIDTOWN SHOOTER TO AIRPORT SHARES HIS STORY, SECURITY VIDEO
Authorities arrested Kengne at Hartsfield-Jackson Atlanta International Airport, about two hours after the shooting was reported.
She sat waiting for her initial hearing at 11:30 a.m. Tuesday in Fulton County Jail. Her hearing was delayed while the judge dealt with technical difficulties. 
The Fulton County Medical Examiner identified the victims killed in the shooting as Wesley Freeman, 41, of Atlanta, and Michael Shinners, 60, of Alpharetta. The surviving victim has been identified as 68-year-old Michael Horne. Police say Kengne opened fire on a four person identified as Zamir Steed, but was not injured.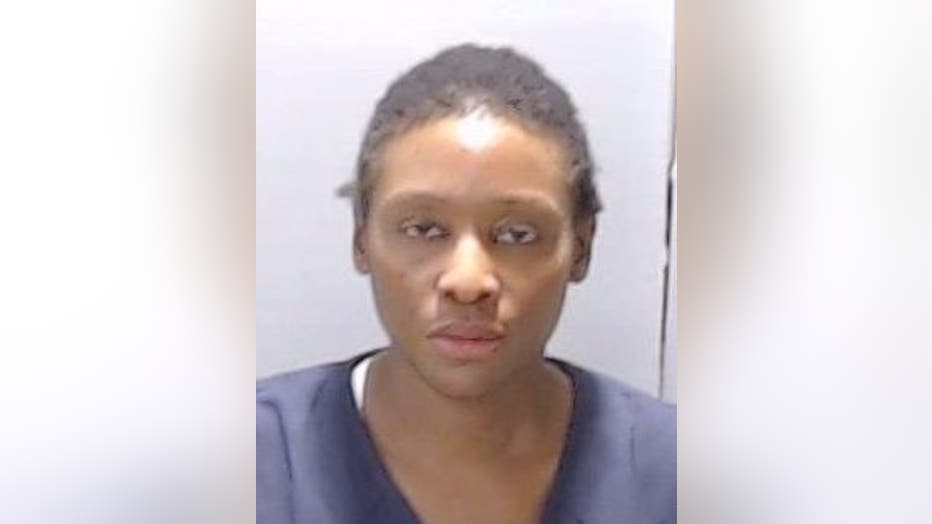 Raissa Kengne (Fulton County Sheriff's Office)
Court documents obtained by FOX 5 Atlanta show Kengne filed a lawsuit against Freeman. 
Around 1:46 p.m., Atlanta 911 received a call reporting a shooting at 1280 W. Peachtree Street, at the corner of 16th Street. Officers arrived at the 40-story 1280 West condo building to find two people shot. Police say one person was dead and another was rushed to an area hospital.
Around 2 p.m., a second 911 call was placed, again reporting a shooting. This time it was at 1100 Peachtree Street. Officers arrived at the Eleven Hundred Peachtree executive office building to find one person injured by apparent gunfire.
Law enforcement officers from multiple federal, state, and local agencies descended into the heart of Midtown and an alert was put out asking people to avoid the area as well as residents and workers to shelter in place.
911 CALLS GIVE NEW PERSPECTIVE ON DEADLY MIDTOWN ATLANTA SHOOTINGS
Wesley Freeman
Family, friends, and colleagues are reacting to Monday's violence.
The lawyer for the family of Wesley Freeman released a statement regarding his death. Eric Tatum wrote:
"The family of Wesley Freeman is currently grieving the loss of an exemplary husband, son, brother, friend, and co-worker.   Wes was exceedingly kind and gentle.  He was friend to many, and always quick with a joke. He was creative, hardworking, honest, patient, understanding, and sincere. Wes was the type that would never speak ill of anyone, regardless of their circumstance. He loved fiercely and with his whole heart, and those that knew him certainly know that he would have done anything for them, should a need ever arise.
"The family is thankful to everyone for their thoughts, prayers, calls, texts, messages, and other words of encouragement. Every word spoken, typed, texted, or prayed is felt deeply, and needed, both now and moving forward, as we work through grieving the loss of Wes and the hole that will never be filled in our hearts and lives.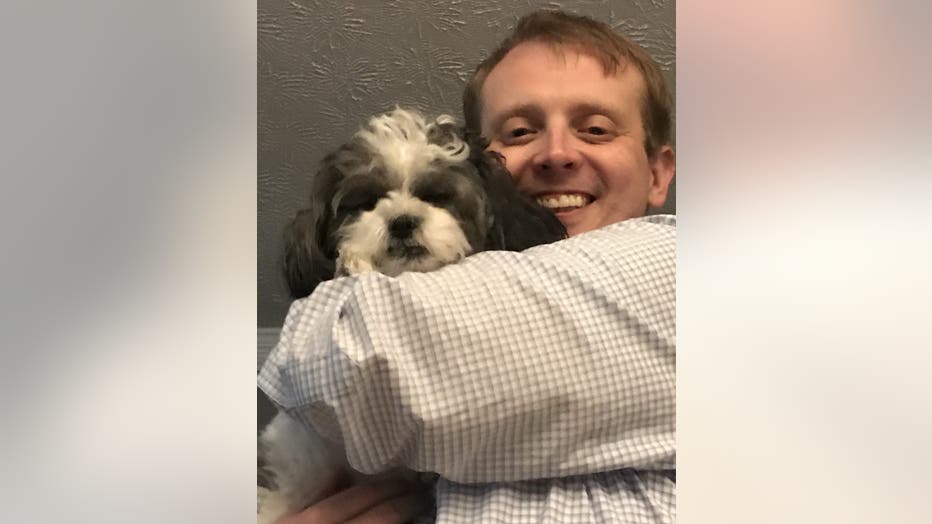 Wesley Freeman (Family photo)
"We are thankful to the Atlanta Police Department and all other law enforcement agencies for their speedy work in locating the suspect. We are thankful to those that worked with all fervor to try and save Wes's life. We are thankful to all those who put their lives in danger to apprehend the suspect. We are thankful to all of those who worked tirelessly for the furtherance of justice. And we are thankful for those whose work has yet to be done to bring the person who killed Wes to justice.
"We are broken as a family. We do not understand the deranged actions of the person who shot and killed Wes. We likely never will.  At this time, we ask for time to grieve and heal prior to any further comment on the case, and trust the Fulton County District Attorney's Office will ensure that justice is served for Wes.
"In this and all things, may God be glorified."
BDO USA, an accounting network to which Freeman belongs also released a statement that reads:
"We are deeply saddened by the tragic events that took place in Midtown Atlanta and our Atlanta office yesterday. Our thoughts are with the family and loved ones of our colleague Wesley Freeman who lost his life. Wesley was an incredible team member who brought passion, dedication, and integrity to his work, and he will be deeply missed.
"Our hearts also go out to everyone else impacted by this senseless act of violence, most especially the other victims and their families. Throughout this difficult period, our priority will remain our people, their families and the Atlanta community. We will work closely with law enforcement as they continue to investigate.
"BDO USA does not comment on active police investigations or ongoing litigation."
Michael Shinners
The Community Associations Institute, to which Shinners belonged, released a statement that reads:
"As we learn more information about the deadly shooting on Aug. 22 at a condominium community on West Peachtree Street in Atlanta, Community Associations Institute, the CAI Georgia Chapter, and the entire CAI family express our deepest condolences to the victims' families, friends, colleagues, and neighbors.
"We are saddened and shocked as we mourn the loss of our friend, colleague, and dedicated member of the CAI Georgia Chapter. Michael Patrick Shinners, a community association manager with Beacon Management Services in Atlanta, was fatally wounded during the horrifying tragedy at the 1280 West condominium.
"Mr. Shinners, a longtime CAI member, was passionate about his profession and the chapter. He earned several industry designations from CAI, including the Association Management Specialist (AMS) designation and the Professional Community Association Manager (PCAM) designation, the pinnacle achievement for community association managers that demonstrates the highest level of commitment to the profession. He also earned his Certified Manager of Community Associations (CMCA) credential, administered by the Community Association Managers International Certification Board (CAMICB).
"Our thoughts and prayers also are with the chief building engineer injured during the shooting as well as everyone affected by this tragedy. The CAI Georgia Chapter will continue to support Mr. Shinners' family in any way possible.
"Every day, thousands of community association managers and staff serve essential roles in their community. They bring years of financial and management expertise, and they are often communicators, customer service agents, organizational leaders, and all-around problem-solvers. These professionals are the backbone of communities everywhere. This is a heartbreaking tragedy that should never happen in any town, city, or community. We believe there are no issues or disagreements between parties in a community that are serious enough or significant enough that they can't be settled peacefully.
"We believe that community associations are built to be places of comfort and safety, where neighbors support and help one another, and where residents develop a true sense of belonging. Community Associations Institute will continue to support the CAI Georgia Chapter as well as community association residents, board members, managers, and business partners during this difficult time."
FOX 5 Atlanta is working to learn more about the victims in the shooting.