Mayor Bottoms announces decisions on several cabinet members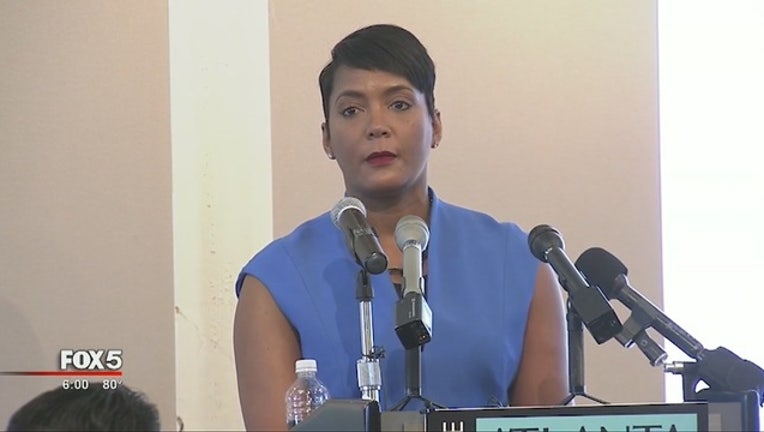 ATLANTA - Atlanta Mayor Keisha Lance Bottoms announced Friday that she accepted resignations from numerous cabinet members, including airport General Manager and Directors of parks, and finance.
Earlier in April, Bottoms asked every cabinet member to submit letters of resignation and said she would make a decision on which resignations she would and would not accept.
In a statement sent to FOX 5, Bottoms noted that searches have already started to fill the following roles:
Aviation General Manager

Fire Chief

Chief Procurement Officer

Commissioner of Human Resources

Chief Information Officer

Chief Education Officer 
Also, several Cabinet members will leave their posts:
Jim Beard, Chief Financial Officer 

Jeremy Berry, City Attorney 

Catherine Buell, President and CEO, Atlanta Housing Authority 

Faye DiMassimo, Renew Atlanta General Manager

Amy Phuong, Commissioner Parks and Recreation 

Stephanie Stuckey, Chief Resilience Officer 

Anne Torres, Communications Director 
"Separately, Melissa Mullinax, Senior Policy Advisor, and Janquell Peters, Chief Service Officer will transition into different roles within the City," Bottoms said in the statement.
Bottoms went on to say roles will be finalized in the months ahead, "I will continue to assess the breadth of skills, experiences and leadership traits needed to complete my leadership team, and will announce my nominations to fill these and other positions in the coming months."