Man accused of shoplifting from Dacula Home Depot twice in single month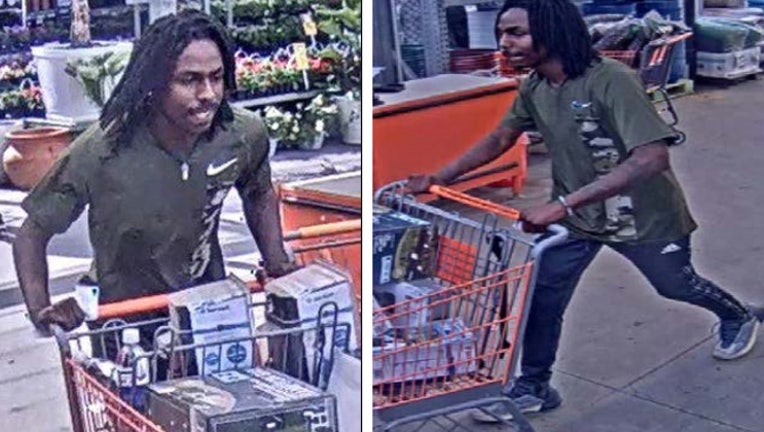 article
GWINNETT COUNTY, Ga. - Gwinnett County police are searching for a man accused of shoplifting from the same Home Depot twice in one month.
Investigators shared surveillance photos taken at the Home Depot on the 2100 block of Hamilton Creek Parkway in Dacula, Georgia.
According to police, the suspect entered the Home Depot on May 13 and loaded his cart with around $1,300 worth of merchandise. When it came to paying, however, the man allegedly gave the cashier fraudulent account information.
A few weeks later, the same man went to the store, grabbed around $1,600 in merchandise, and again left without paying, police say.
Investigators described the man as having a skinny build, short dreadlocks, and a black mustache.
In the surveillance photos, the man is seen wearing a green shirt with a camouflage print, blue jeans, and gray or blue sneakers.
If you have any information that can help police identify the man, call Gwinnett County detectives at (770) 513-5300 or Atlanta Crime Stoppers at (404) 577-TIPS (8477).