Man charged 2-1/2 years after disappearance of Newnan mother Tiffany Foster
COWETA COUNTY - Coweta County Sheriff's Office is charging the former fiancé of a 35-year-old Newnan mother who disappeared in 2021.
Tiffany Foster, who was a mother to 3 children, disappeared March 2, 2021. Her former fiancé, Reginald Robertson, claimed she left their apartment at Lakeside Apartments in Newnan to go shopping and later asked for the public's help in locating Foster after her disappearance.
"He's a monster and I want justice for my sister," said Kimberly Bryan. "The family learned in that meeting that investigators have taken out warrants that alleged that Robertson is responsible for her 2021 disappearance and her death."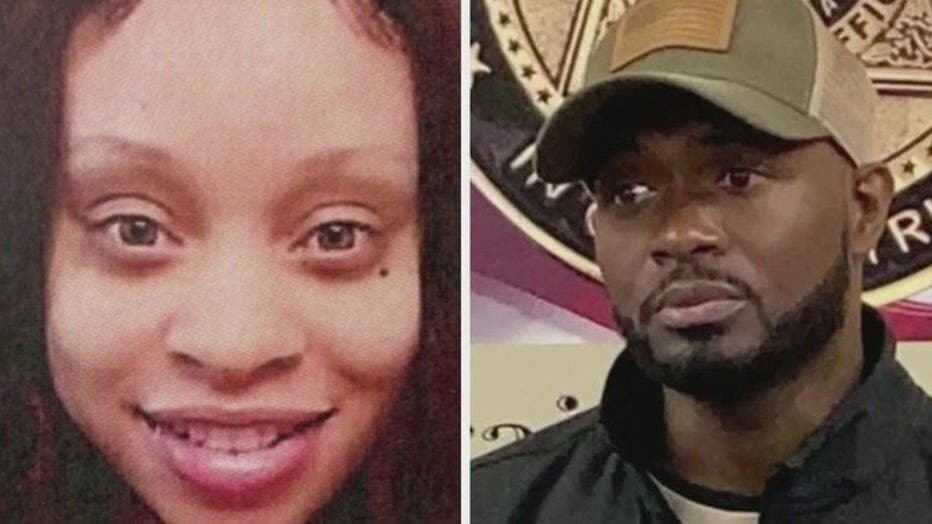 Robertson was then arrested for allegedly stealing her car, which was found in Fulton County. He was also charged with kidnapping and assault related to an earlier altercation with Foster. He has been in jail on those charges since his arrest. 
"As of ten o'clock this morning, he is charged with felony murder, malice murder, concealing a death, false imprisonment, kidnapping, rape, forgery in the first degree, financial transaction fraud, and financial transaction card theft," said Inv. Stacy Beckom, Coweta County Sheriff's Office.
After two-and-a-half years, investigators say they now have evidence of "horrific crimes" against Tiffany over a three-day period. He is being charged with murder, rape and kidnapping.
"We have evidence that there were problems in the relationship the last week of her life," Beckom said.
WATCH PREVIOUS STORY BELOW
In a March 23, 2021, family news conference at the sheriff's office Robertson was not scheduled to speak. But FOX 5 asked him if he wanted to step to the microphone. Here is part of what he had to say.
"Baby, if you are out there, we miss you.  We miss you very much." Roberston said.
Investigators say statements he made that day would come back to discredit what they say was a changing story over the last two years.
The final, unanswered question is where is Tiffany Foster? The family is hoping that will be answered very soon.
Robertson remains in the Coweta County Jail.