Man who punched girlfriend in face, stomach found sentenced to life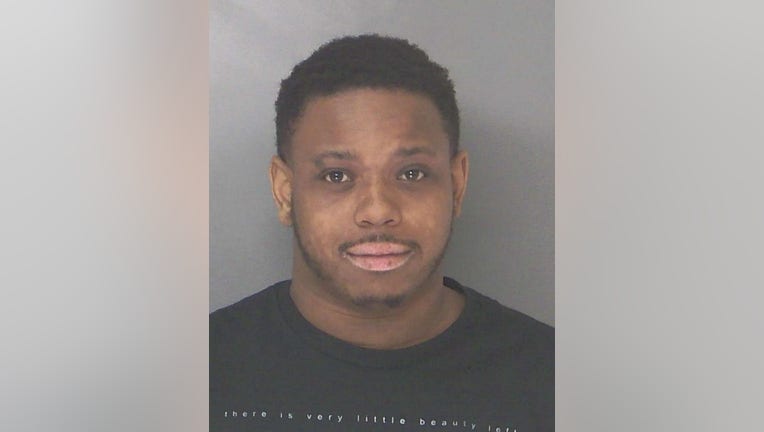 DOUGLAS COUNTY, Ga. - Douglas County prosecutors said a jury found a 22-year-old man guilty of sexual battery and aggravated assault for allegedly punching his girlfriend in the face and stomach, then stomping on her during a violent September 2020 incident. 
Tyrek Thomas allegedly beat the woman, coerced her into a car and sexually assaulted her after she passed out from her injuries, according to prosecutors with the Douglas County District Attorney's Office. Thomas allegedly assaulted the woman again and "held" her at his home for several days until she convinced him to let her leave. 
Police eventually arrested Thomas at a relative's home on the assault and battery charges. 
"It is unimaginable the trauma that this victim had to endure at the hands of the defendant," said District Attorney Dalia Racine. "The jury returning a just verdict and holding the defendant accountable for his heinous conduct is a small step in this victim's journey to healing." 
Thomas was sentenced to life in prison followed by an additional 60 years.
"Nothing can give the victim back what was taken from her, but the Court's sentence in this case ensures that Mr. Thomas cannot and will not harm another member of our community," said Racine. "I wish and hope that these crimes didn't occur, but when they do, we will work to punish the lawbreakers severely."   
A grand jury indicted Thomas for rape after the initial arrest and pretrial bond hearing. That case is pending while Thomas remains in custody.