1 dead, 1 hospitalized, 1 in custody over road rage shooting in Lilburn
LILBURN, Ga. - Police have identified the suspect they believe killed one person and sent another to the hospital during a road rage shooting in an area known for street racing Sunday afternoon.
Lilburn police say it started at the intersection of Harbins and Dickens roads and ended just outside the entrance of the Durham Ridge subdivision. There were two vehicles, three people, involved.
A neighbor showed FOX 5 footage of the shooting captured by his security camera. In the video, several shots could be heard.
Uriel Mejia told FOX 5 he saw the shooting through his window.
"I keep watching it and out of nowhere I see the driver pull out a gun, and they start opening fire," he said.
Lilburn investigators said the occupants of both cars shot at each other.
"We determined that this was a mutual combat situation where both parties were armed, and both parties exchanged gunfire," Capt. Scott Bennett of the Lilburn Police Department told FOX 5.
One of the cars involved was a black SUV. Officials said the driver of that car, identified as Omar Cantillo Avila, was killed. A passenger, Geovanny Fontalvo, was wounded and taken to the hospital. He remains in critical condition. Another passenger was not injured and gave the police a witness statement.
The driver of the second car fled the scene. A short while later, police received a call from the suspect's uncle.
"He told us that his nephew was with him. His nephew had been involved and wanted to turn himself in. So we gathered our resources and met at that location. We took that young man into custody," Bennett said.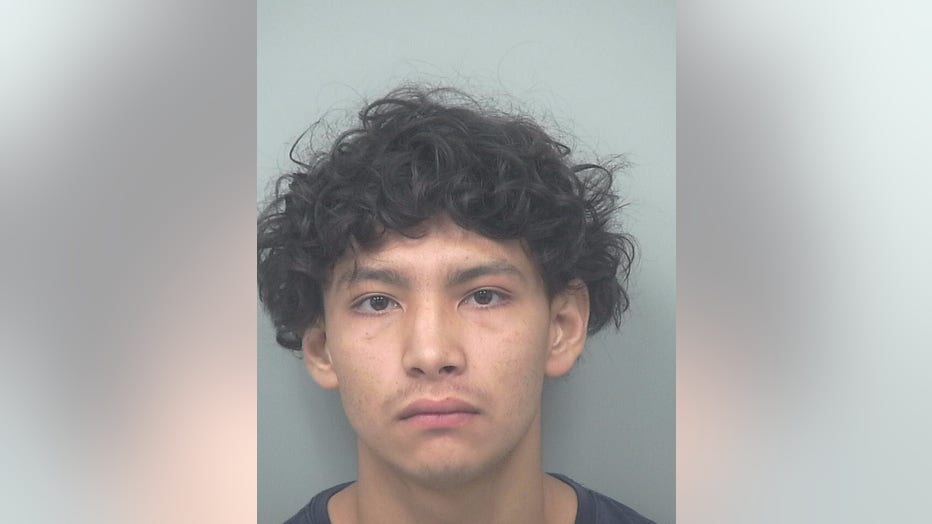 Luis Cruz (Credit: Lilburn Police Department)
The suspect was identified as 18-year-old Luis Cruz. Records show the teen has been arrested multiple times in the past year. Those charges include: driving on an expired license, DUI, and street racing.
For this Sunday's crime, he's being charged with felony murder and aggravated assault. It appears he's being held without bond.
"Trivial matters do not are not settled by violence and gunfire. It's pointless. It's senseless, and it has no place in our cities and polite society. People just need to stop, take a deep breath and move on with their lives," said Capt. Bennett.
This story is breaking. Check back for details. If you have additional information, pictures, or video email newstipsatlanta@fox.com.