Largest Chick-fil-A ever being built with rooftop terrace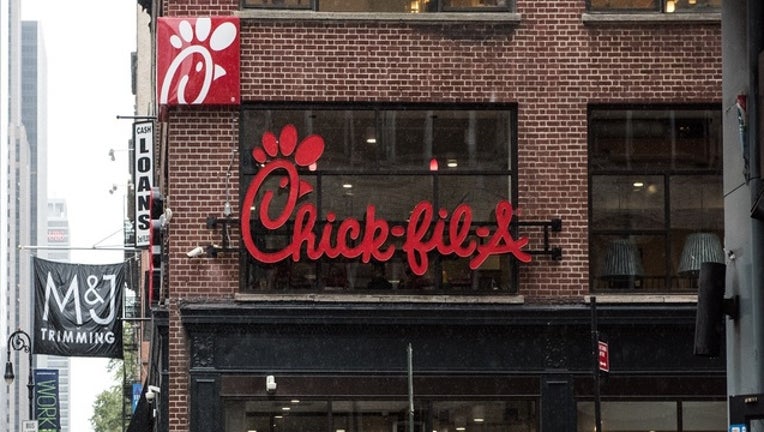 NEW YORK - The largest Chick-fil-A in the country is now under construction in Manhattan. The restaurant is over 12,000 square feet with five levels and a rooftop terrace.
It is scheduled to open in 2018 and will include an unimpeded view of Freedom Tower in New York. This will be the third Chick-fil-A in Manhattan.
"We pushed ourselves to break into new ways of thinking and try innovative solutions we've never implemented before," says Nathaniel Cates, design manager for restaurant development at Chick-fil-A. "We are always thinking about how to make the dining experience feel as comfortable as possible for our customers."
"There were a couple things benefiting us – first, there's an open courtyard behind the building, and second, we have no tenants upstairs," Cates says. "We took advantage of the courtyard by adding a large window in the back of the restaurant, and since Chick-fil-A has the whole building, we brought in natural light through a skylight."
Only three of the company's more than 2,100 restaurants across the U.S. have skylights.
In addition to the skylight, the Fulton street restaurant will have floor-to-ceiling windows on each level and brightly colored interior finishes.
The restaurant will also feature the first staircase in a Chick-fil-A.
"A huge, white wall also extends along the staircase to reflect light down from the top floor to the ground floor," Cates says. "This entire feature brightens the space and nicely creates an illusion of space."
With no neighbors upstairs since Chick-fil-A occupies the entire building, the team was also able to add a rooftop terrace – the second ever at a Chick-fil-A restaurant. From the rooftop, guests will be able to take in unimpeded views of Freedom Tower. That will never change, Cates says.
"The Fulton Street metro station is right next door to the restaurant, and no one will ever build on top of it," he said. "That means our guests will always have the same views of Freedom Tower. That was another advantage of the building that we were grateful to have."