Lakes, rivers overflow: What is opened and closed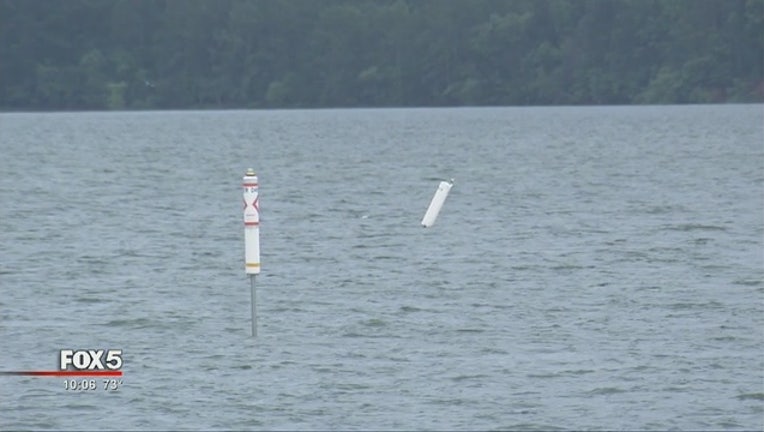 ATLANTA - Alberto is gone and the heavy rains along with it, but the runoff has been just begun in North Georgia and into the Chattahoochee River in particular. The big question on a lot of people's minds ahead of the weekend is if it is safe to take to the water.
The answer depends on the waterway.
FOX 5 News reached out to Operations Project Manager Tim Rainey with the U.S. Army Corps of Engineers. He said over the next few days, there will be a significant amount of water released below Buford Dam along the Chattahoochee River. These conditions are only for extremely experienced and even professional boaters. No wading, swimming, or other activities should be done in the river.
Lake Lanier is also at flood stage, so boaters should use caution when on the water, but swimmers may want to avoid hitting the beaches due to the water quality. In particular, Rainey said Bolding Mill Park is closed due to the high level of bacteria. It was closed before Memorial Day, but could reopen as early as Thursday depending on a new set of tests conducted.
RELATED: Flood waters force road closures in downtown Helen
The walking path at West Bank and the Nix Bridge boat ramp are also closed. And more boat ramps may soon follow depending on if the lake levels increase.
Right now Lake Lanier is a little more than 2 feet above full pool.
The U.S. Army Corps of Engineers is updating releases, closures and more on their Facebook page at Facebook.com/LakeSidneyLanierUSACE.