Jurassic World Exhibition reopening in Atlanta after burglars causes over $250K in damages
ATLANTA - The new Jurassic World Exhibition will reopen at Atlanta's Pullman Yards after police say a group of burglars caused hundreds of thousands of dollars in damages.
The exhibit had only been open two days at the southeast Atlanta location before four individuals broke into the building on the night of Sunday, May 28, Atlanta police say.
The quartet of burglars was spotted on surveillance video damaging multiple pieces of equipment.
In total, the amount of damage to the experience was estimated to be around $250,000.
The Jurassic World Exhibition opened in Atlanta on May 26, 2023. (FOX 5)
The next morning, police say a security guard notice a trespasser on the property that turned out to be one of the four wanted individuals.
The suspect, identified as 19-year-old Acauan Carvalho Van Deusen, is charged with second-degree burglary and booked in the DeKalb County Jail.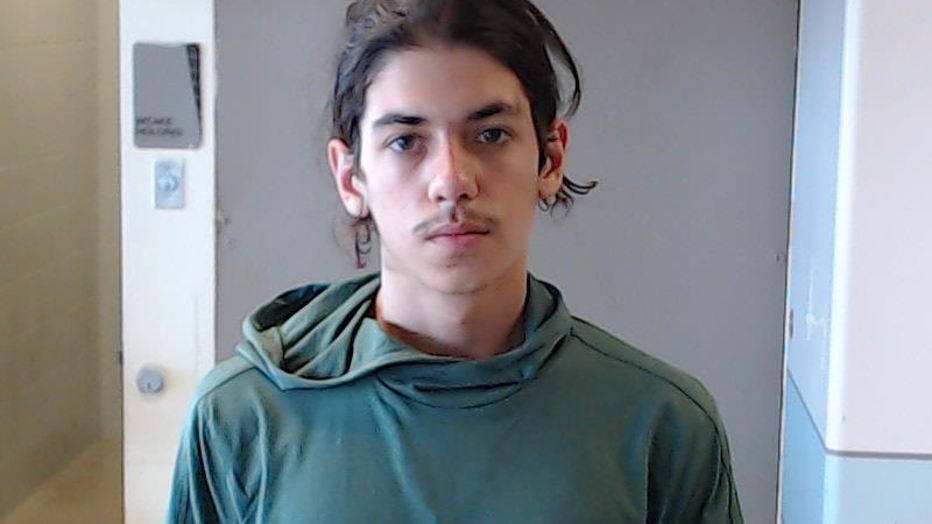 Acauan Carvalho Van Deusen (Atlanta Police Department)
The damage forced the experience to shut down for over a week while employees worked on repairs.
"We understand how frustrating this is and are committed to ensuring that all affected reservation holders can rebook their sessions," a spokesperson for Jurassic World Exhibition told FOX 5.
Producers of the exhibit told Good Day Atlanta's Paul Milliken that Animax Designs in Nashville took 18 months to fully design, build, and construct the dinosaurs. The facility utilized about 140 people, from artists, to engineers, to painters, to creatives.
Investigators have not released any details about the three other people who were allegedly involved.
Anyone with information about the break-in is asked to call the Atlanta Police Department.