Man sentenced to 35 years in prison for planning hit on Georgia deputy while in custody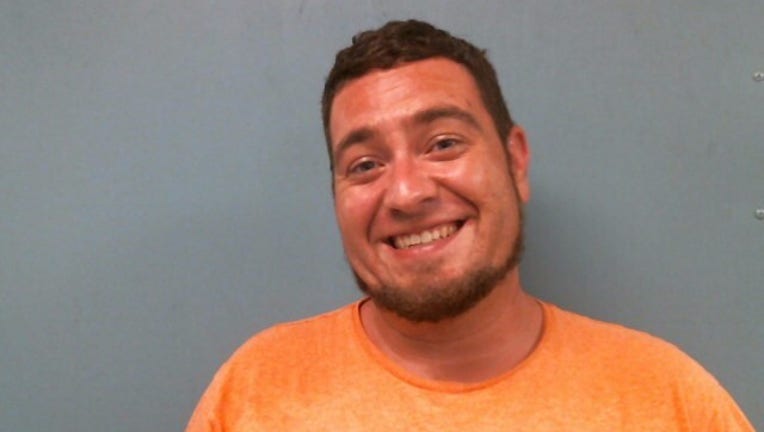 article
TROUP COUNTY, Ga. - A Hogansville man will spend over three decades in prison for plotting to hire a hitman to murder the Troup County lieutenant investigating his drug charge.
After a week-long trial, a Troup County jury found 31-year-old Jonathan Taylor Lawrence guilty of conspiracy to commit malice murder, threatening a witness, and trafficking methamphetamine on Aug. 25.
According to evidence provided at the trial, the charges stem from a traffic stop on April 24, 2020, on East Main Street in Hogansville.
During the stop, investigators found two ounces of methamphetamine in the car and arrested Lawrence. Officials say he had previously been arrested for methamphetamine possession earlier in the year but had been released on bond due to the COVID-19 pandemic. 
When the state tried to revoke his bond, authorities say Lawrence sent threatening messages to two people he thought were helping prove he had violated his bond conditions.
Lawrence was sent back to jail in July 2020. During his time behind bars, officials say an inmate came forward to tell investigators that the Hogansville man had a "hit" against a Troup County drug investigator who testified at his bond hearing.
Officials say Lawrence took the testimony personally since he and the investigator lived in the same neighborhood and was asking for help killing the law enforcement official.
With the help of deputies, the inmate was able to record Lawrence describing different tactics that could be used to kill the drug investigator - going so far as to reportedly draw a map of the neighborhood.
Two days after the recording was made, the inmate and Lawrence called an undercover deputy posing as a hitman. During this call, Lawrence gave contact information for an associate he said would provide the down payment for the hit.
"I am thankful that this egregious murderous plot was stopped in its infancy," District Attorney John Herbert Cranford Jr. said in a statement. "This Troup County Sheriff's Office investigator puts his life on the line every day he is on duty, just like every law enforcement officer in this state."
Along with the charges above, the jury acquitted Lawrence of one count of criminal attempt to commit malice murder and another charge of threatening a witness.
Wednesday, a Coweta County Superior Court Judge sentenced Lawrence to 35 years in prison.
Lawrence was also a person of interest in the disappearance and death of 27-year-old Georgia mom Natalie Jones the same year that he was arrested.
Jones had driven from Heard County, Georgia to Jackson's Gap, Alabama to celebrate the Fourth of July with friends. She disappeared on July 5, when she left to go back home. Her body was found inside her car months later.
Investigators say Lawrence and Jones and Jones had a relationship, split up six months before she disappeared, but kept in touch. 
Although, investigators say he was a person of interest in the case, he has not been named a suspect nor have any others on their list.