John F. Kennedy 'forever' stamp to be released Monday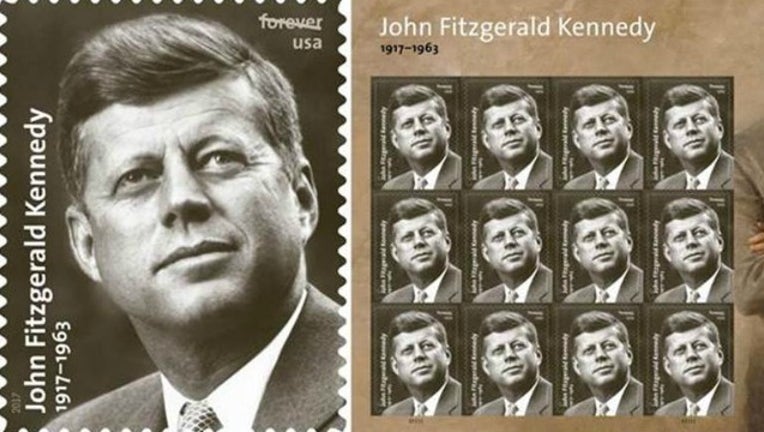 article
BOSTON - A postage stamp honoring President John F. Kennedy will be dedicated on Presidents Day.
The U.S. Postal Service will commemorate the 100th year of JFK's birth with a new "forever" stamp, which will be dedicated at the John F. Kennedy Presidential Library and Museum in Boston.
The ceremony begins at 10 a.m., and is free and open to the public.
The stamp features a 1960 photograph by Ted Spiegel of Kennedy campaigning for president in Seattle, according to the U.S. Postal Service. The artwork accompanying the stamp, showing Kennedy in a reflective pose, is a 1970 oil painting by Aaron Shikler (courtesy of the White House / White House Historical Association), the postal service said.
The stamp will be available only at the ceremony on President's Day, and at post offices nationwide beginning February 21st.
Born on May 29, 1917, Kennedy was elected as the 35th U.S. president in 1961. He was assassinated two years later.
Kennedy's grandson, Jack Schlossberg, said in a statement, "As we mark the centennial of his birth, we hope that the stamp will be an enduring symbol of President Kennedy's call for service, innovation, and inclusion, and his belief that we each have the power to make this world a better place."
NEXT ARTICLE: Morehouse College honors Usher, Tyler Perry, others